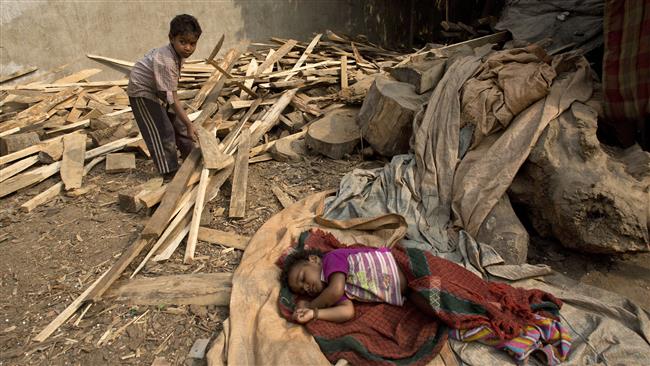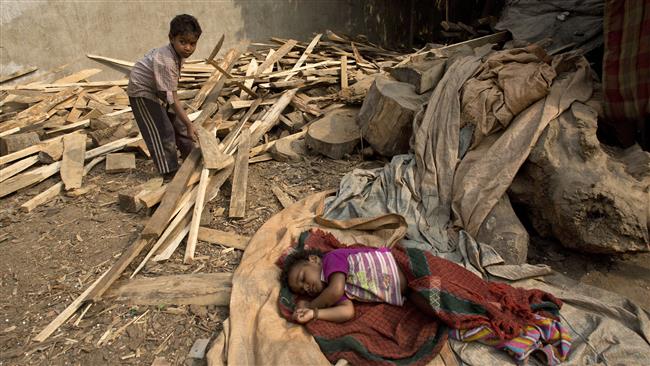 An Australian study shows more than 45 million people are currently trapped in modern slavery across the world, up by 28 percent compared to similar estimates two years ago.
The figures were released Tuesday in the 2016 Global Slavery Index, a research report by Australia's Walk Free Foundation, which examined practices such as forced labor, human trafficking, child exploitation and forced marriage.
The findings, which were based on interviews with 25,000 people in different world countries, showed that modern slavery is rampant in Asia-Pacific, where two-thirds of a total of 45.8 slaves live.
The index found that India has the highest number of slaves, with 18.35 million trapped in modern slavery, followed by China with 3.39 million slaves. Pakistan, Bangladesh and Uzbekistan also come behind China in the study.
Meanwhile, North Korea has also the highest incidence, with 4.37 percent of its population held as slaves.
Commenting on the study, Australian billionaire mining magnate and philanthropist Andrew Forrest, the Walk Free Foundation founder, urged the adoption of more robust measures to end global slavery.