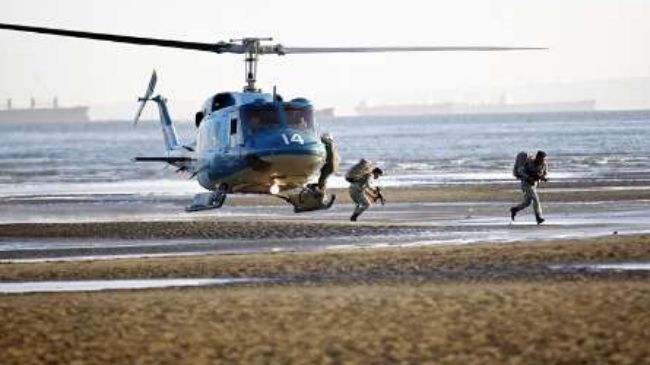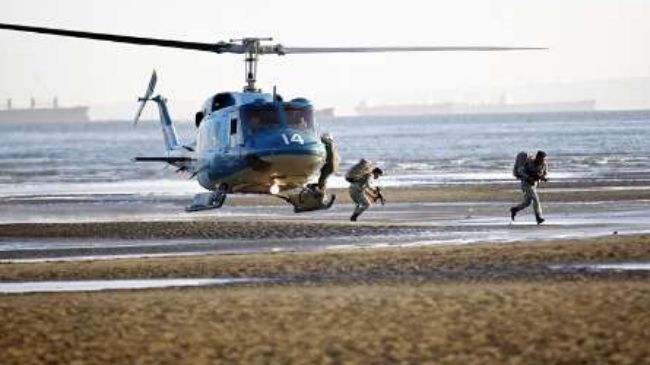 The commander of the aviation unit of Iran Navy says Iranian military experts have developed unmanned aerial vehicles (UAVs) using state-of-the-art technology.
"The UAVs owned by the Navy have been manufactured by the Army and the Armed Forces' experts based on the latest technologies," Rear-Admiral Alireza Nayeri said on Sunday.
He added that the Navy has upgraded its drone capabilities for conducting reconnaissance and intelligence operations.
The admiral said RHSH and A-B helicopters were used collectively and individually in the ongoing Velayat 91 naval drills.
He stressed that the main idea behind Velayat 91 naval drills was "rapid response."
Iran's Navy launched six-day naval maneuvers on December 28 in order to display the country's capabilities to defend its maritime borders and maintain lasting peace in the region.
The exercises cover a vast area including the Strait of Hormuz, the Sea of Oman, north of the Indian Ocean, the Gulf of Aden and Bab-el-Mandeb Strait.
Over the past few years, Iran has held several military drills to enhance the defensive capabilities of its armed forces and to test modern military tactics and equipment.
The Islamic Republic has repeatedly assured other nations, especially neighbors, that its military might poses no threat to other countries, insisting that its defense doctrine is based on deterrence.