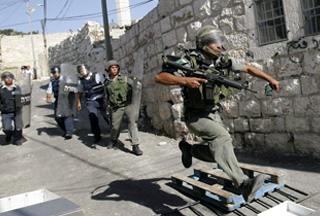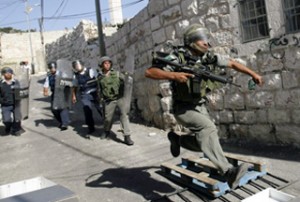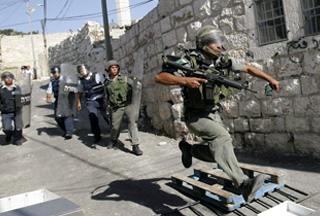 Israeli forces have clashed with Palestinian worshippers after the Friday prayers at the highly revered al-Aqsa Mosque in East Jerusalem (al-Quds).
Reports from al-Quds said at least one Palestinian worshipper was injured in the clashes that broke out at the third holiest Islamic site, known to Muslims as the Noble Sanctuary.
Four others were reportedly arrested for throwing stones at Israeli forces and were taken in for questioning.
Tensions have been high in al-Quds since last week when Israeli forces stormed the courtyards of the mosque.
A week earlier, Tel Aviv announced a plan to include two holy shrines on Palestinian land in the West Bank cities of Hebron (al-Khalil) and Bethlehem in a so-called heritage restoration project.
The decision sparked outrage among Palestinians who vehemently denounced the decision and staged vast street protests against the Israeli administration's confiscation of the holy sites.
On Friday, Tel Aviv closed off the occupied West Bank in response to a security request from Israeli security forces, who cited worries about protests pouring from al-Quds into the rest of the West Bank.
Since the outbreak of the second Palestinian intifada (uprising) in September 2000, Israel has regularly sealed off the West Bank ahead of major holidays.