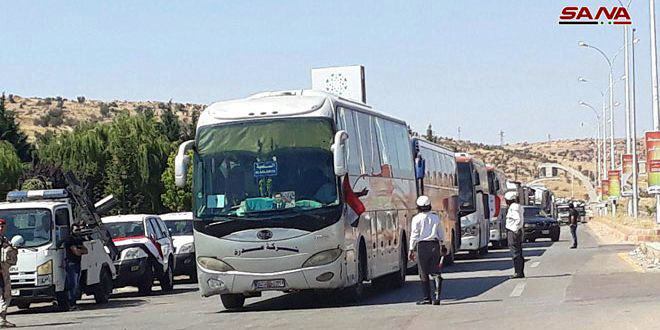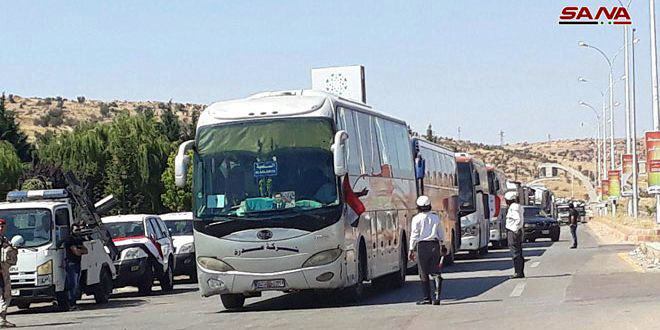 A new batch of displaced Syrians returned to their homes in Damascus Countryside from Lebanon via Jdaidet Yabous border crossing.
SANA's reporter said that following the completion of necessary preparations to resume normal life to the areas liberated by Syrian Arab Army from terrorism, a new batch of displaced persons returned to their villages and towns in Damascus Countryside.
The reporter added that a medical point has been set up at the border to provide health services for returnees, as well as providing cars that provide food and drink for them until they are transported by buses to their homes.
For their part, the returnees who were forced to leave their homes due to terrorist acts thanked the Syrian Arab Army who liberated their areas.
During the past few months, hundreds of displaced Syrians returned from Lebanon via the crossings of Jdaidet Yabous and al-Zamrani to their houses in the areas of al-Qalamoun, al-Zabadani and Beit Jin in Damascus Countryside after the rehabilitation of infrastructure damaged by terrorist crimes.