Syria
More Israeli-made missiles found in Syria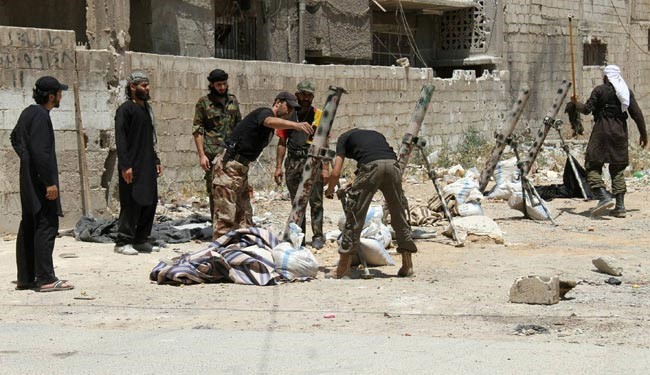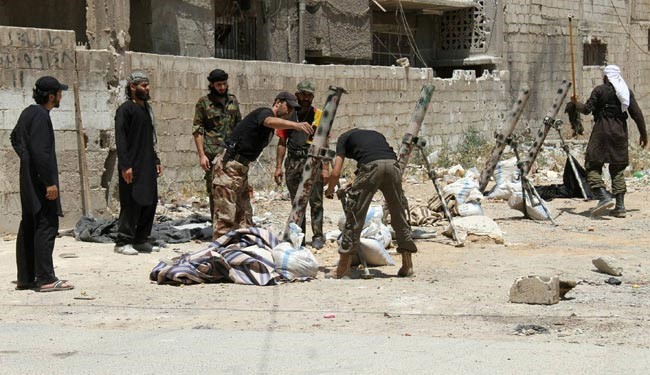 Syrian army troops have confiscated a number of Israeli-made missiles, which were in the possession of foreign-backed militants.
According to Al-Alam reporter, the seizure was made near the village of al-Tabeh in the countryside of the southwestern city of Dara'a on Monday.
Despite the missile, the Syrian troops also seized a large amount of Israeli-made weapons and ammunition, including developed machine guns and wireless communication devices.
This is not the first time that government troops have made such a seizure.
Media sources have in the past showed arms with Hebrew inscriptions, which they said originated from Israel.
Syria has been gripped by deadly unrest since 2011. According to reports, the Western powers and their regional allies — especially Qatar, Saudi Arabia, and Turkey — are supporting the militants operating inside Syria.
In other news, the Syrian army troops annihilated a weapon warehouse belonged to foreign backed militant groups in the countryside of Daraa Balad, located in the southern part of Daraa city.
Some clashes were also reported in Aleppo where dozens of militant were reportedly killed in heavy clashes along the al-Kastillo-al-Jandoul road.
Army navy troops meanwhile launched air strikes on areas southeast of Damascus on Monday after militant groups trying to seize a key position of the government, while troops pressed their onslaught on the besieged suburb of Moadamiyet al-Sham.
Source: Alalam News Network