Latin America
World News
More Russian troops may arrive in Venezuela: Deputy foreign minister
Venezuela's Deputy Foreign Minister Ivan Gil says he does not rule out the possibility of more Russian military personnel arriving in his country based on agreements already reached between Caracas and Moscow.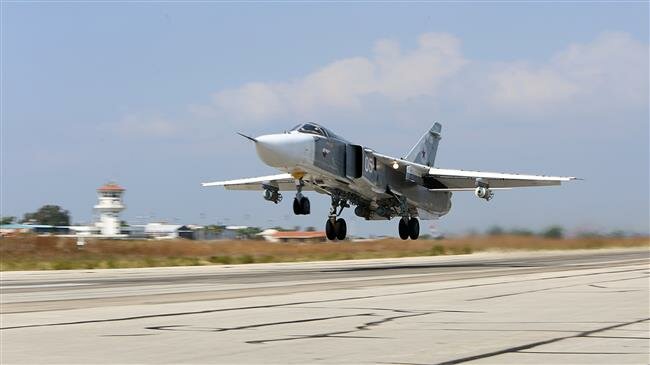 The senior diplomat made the comments on Thursday, days after Caracas confirmed the deployment of two Russian planes with troops and equipment to the Venezuelan capital under a defense deal signed in 2001.
Gil also said that Russian forces would stay in Venezuela as long as needed, and that there was no set period for their stay.
"The group of military specialists is (in Venezuela) in the context of our agreements and contracts for military-technical cooperation," Interfax news agency quoted Venezuela's deputy minister as saying.
On March 28, Kremlin spokesman Dmitry Peskov said that Russian military specialists were in the South American country to service pre-existing contracts for the supply of Russian arms, stressing that Moscow was not interfering in Venezuela's domestic affairs.
Russia opens helicopter pilot training center in VenezuelaTwo Russian planes have already been deployed to Caracas.
Venezuela has been in an unprecedented political chaos since US-backed opposition figure Juan Guaido declared himself the "interim president" in a bizarre move in January.
The administration of US President Donald Trump, which immediately recognized the 35-year-old opposition leader as the acting president of Venezuela and called other countries to follow suit, has repeatedly threatened to use military force to topple incumbent President Nicolas Maduro's government.
Furthermore, Washington has been using everything in its power, including economic pressure, to topple Maduro. The US has also confiscated Venezuela's oil assets based in the US to channel them to Guaido.
Late last month, Russia's sole state arms exporter Rosoboronexport announced that it had opened a training center for military helicopters in Venezuela.
Russia and China, among many other countries, back the legitimate government of Maduro, who has called Guaido a "puppet" of Washington.
Russia also vocally opposes US measures against Venezuela and accuses Washington of attempting to organize a coup there in violation of the United Nations Charter.
US government working to increase pressure on VenezuelaThe US administration and Congress are working to increase pressure on the Venezuelan government by introducing new sanctions and enticing Venezuelan officials to defect to an opposition figure.
On Wednesday, US Secretary of State Mike Pompeo said that Washington would resort to all means in an attempt to force Russia out of Venezuela.
"President Trump's made clear that we're prepared to do what it takes to get the Russians to leave. I think he said it precisely that way," he said.
A week earlier, the US special representative for Venezuela said Pompeo has a list of options, including sanctions, that the White House could use to respond to the presence of Russian troops in the Latin American nation.