Palestine
More than 100 000 in London rally denounces zionist attacks on Gaza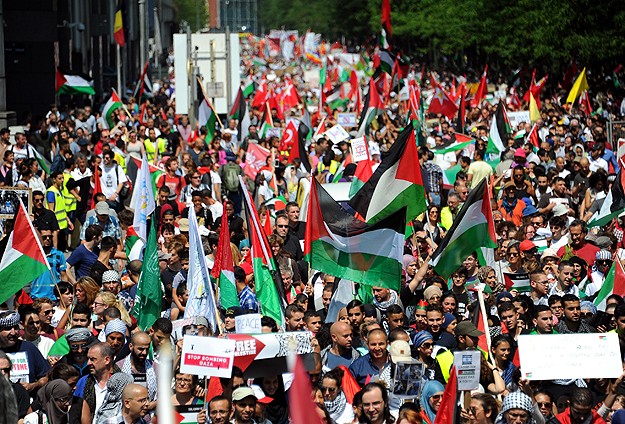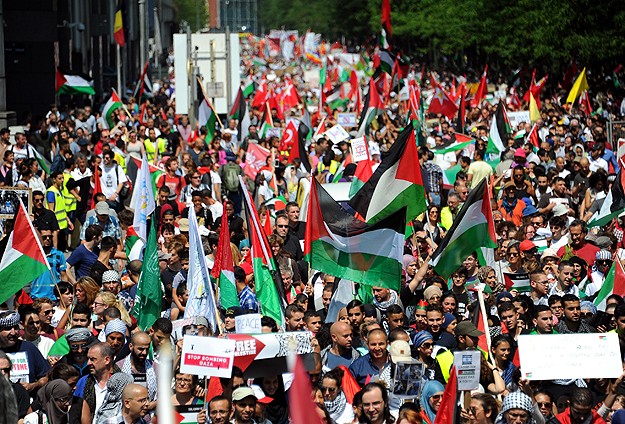 Thousands of protestors have taken to the streets of London to show their disapproval of the Israeli attacks on the besieged Gaza Strip, Press TV reports.
In their third major pro-Palestinian demonstration, more than 100,000 people on Saturday marched from the Israeli embassy to the UK parliament to protest against Tel Aviv's ongoing aggression against Gaza.
Organizers of the event, including Stop the War Coalition and the Palestine Solidarity Campaign, say this is the biggest, most vocal pro-Palestinian protest movement the country has ever seen.
"My message for the Israeli embassy is to hang their heads in shame," a protester told Press TV.
"Stop the killing, stop your land grabbing, stop your bombardment of women and children and men, the slaughter of Palestinians needs to stop," another protester said.
Shouting "shame on you" as they passed Downing Street, the demonstrators tried to pile pressure on British politicians who blindly support Israel and its war crimes in Palestine.
"We are calling for an end to Israel's war on Gaza, we are calling for an end to the siege and we are calling for arms embargo and sanctions to be placed on Israel until it abides by international law," Sarah Colborne from Palestine Solidarity Campaign told Press TV.
Israeli warplanes have been carrying out relentless airstrikes against the blockaded Gaza Strip since July 8. On July 17, the Israeli military also launched a ground invasion into the densely-populated strip.
The Palestinian death toll from the Israeli aerial and ground assaults has risen to more than 1,000 with more than 6,000 Gazans having been injured.
Gaza has been blockaded by the Israeli regime since June 2007, a situation that has caused a decline in the standards of living, unprecedented levels of unemployment, and unrelenting poverty.
The apartheid regime of Israel denies about 1.7 million people in Gaza their basic rights.