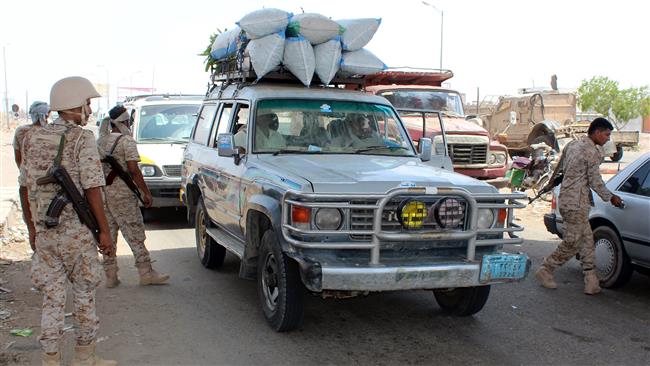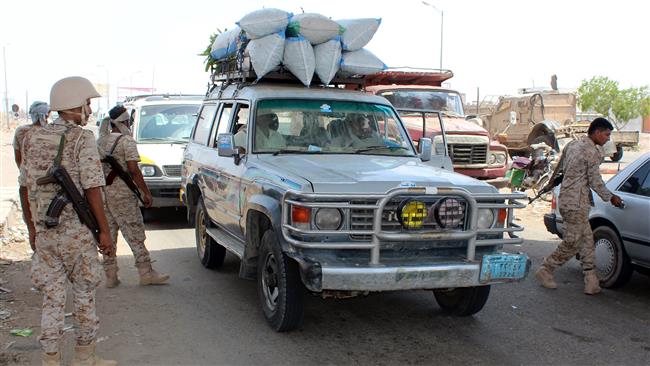 More than 50 people have been killed as clashes erupt between Ansarullah troops and forces loyal to former president, Abd Rabbuh Mansur Hadi, in south Yemen.
The fighting broke out on Sunday as Houthi forces launched an attack on the Hadi loyalists — backed by Saudi forces — in the Bayhan region located on the border between the country's Shabwa and Marib provinces.
According to reports, 28 Ansarullah forces and 20 loyalists were killed in the firefight.
Yemen has seen almost daily military attacks by Saudi Arabia since late March 2015. More than 9,400 people have been killed and at least 16,000 others injured since the onset of the aggression. Saudi Arabia launched its offensive against Yemen in a bid to bring Hadi, a staunch ally of the Riyadh regime, back to power and undermine the Houthi Ansarullah movement.
The Sunday incident occurred despite a ceasefire between the warring which has been in place since April. Moreover, UN-mediated talks is being held in Kuwait between representatives of the Saudi-backed former regime and a delegation comprised of the Houthi Ansarullah movement and allies.
However, the Houthis have refused to give in, setting their own preconditions, including a full halt to aerial and ground attacks by Saudi Arabia.
The Houthi delegation on Saturday submitted a protest to the UN officials against Saudi Arabia's attacks, saying such blatant cases of truce violation could lead to a full collapse of the peace talks.
Sources in the capital Sana'a said the Houthis were pondering a withdrawal from the talks if the other side keeps breaching the terms of the truce.