Iraq
More than 90,000 Iraqis flee violence in Anbar province: UN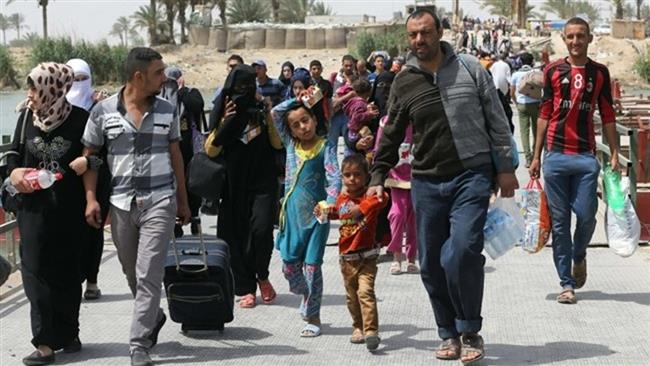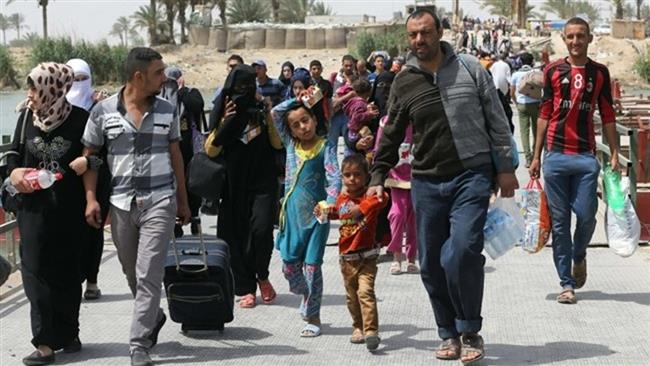 The UN says the ongoing clashes between Iraqi forces and the ISIL Takfiri terrorists have forced 90,000 people to leave the western province of Anbar.
Lise Grande, the UN humanitarian coordinator in Iraq, said on Sunday that the displaced people in Anbar are in dire need of humanitarian aids.
"Our top priority is delivering life-saving assistance to people who are fleeing– food, water and shelter are highest on the list of priorities."
"Seeing people carrying what little they can and rushing for safety is heart-breaking," the UN official added.
She expressed concern about "people's safety; the situation is dramatic and only urgent action can save lives."
"We are doing what we can to help, but the humanitarian operation in Iraq is severely underfunded."
Iraqi troops, backed by Shia and Sunni volunteer forces, are engaged in battle against ISIL in Anbar and the neighboring province of Salahuddin.
On Thursday, the Iraqi forces took full control of the provincial capital city of Ramadi from ISIL terrorists in what could be seen as a major blow to the Takfiri militants.
The liberation of Ramadi comes against the backdrop of major gains by the Iraqi government forces against ISIL over the past few months. The Iraqi forces managed to fully recapture the northern city of Tikrit from the ISIL militants in late March. The victory in Tikrit was viewed as a prelude to the Iraqi army's most-anticipated offensive into the city of Mosul, a major stronghold for the terrorists in north Iraq.
ISIL started its campaign of terror in Iraq in early June 2014. The heavily-armed militants took control of Mosul before sweeping through parts of the country's Sunni Arab heartland.
Iraqi soldiers, police units, Kurdish forces, Shia volunteers and Sunni tribesmen have succeeded in driving the ISIL terrorists out of some areas.