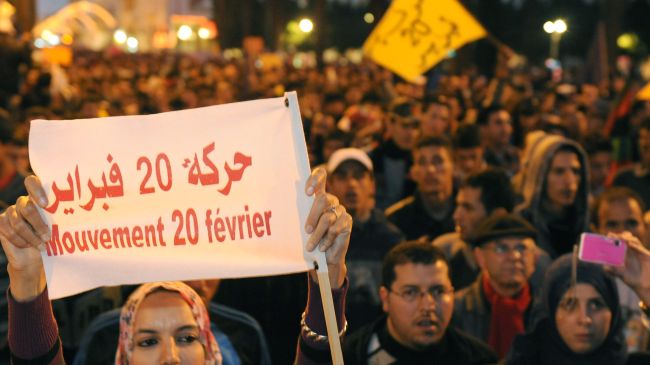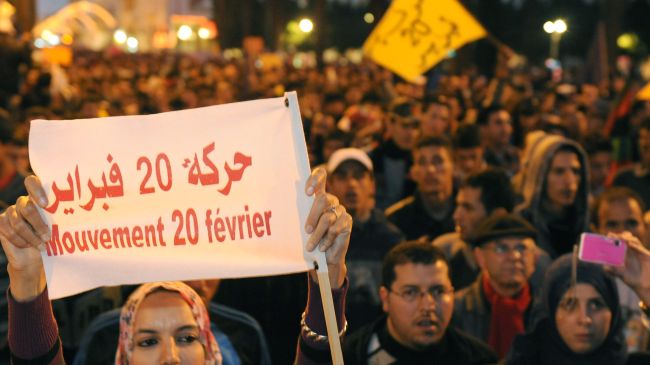 Moroccan demonstrators have once again taken to the streets of the northern city of Tanjier to protest against high unemployment and social corruption in the country.
The Monday rally was organized by the February 20 Youth Movement– a group largely consisting of students.
The North African nation has witnessed a wave of anti-government protests over the past 18 months.
Last week, dozens of people were injured and several others were arrested after Morocco's riot police clashed with demonstrators in the western city of Casablanca.
Moroccans have been engaged in weekly protests despite King Mohammed VI's announcement of more reforms — which give more power to the prime minister, but leave the king with a veto power over most governmental decisions.
Protesters say the parliamentary polls last November failed to display true democratic reforms and that the US-backed ruling monarchy is not committed to real changes.
The Justice and Development Party won the most seats and formed a coalition government.
The country has been facing serious economic troubles over the past few years, with high unemployment and rising levels of poverty.