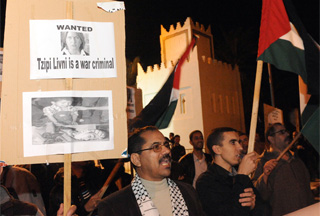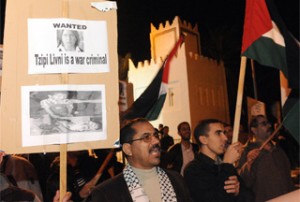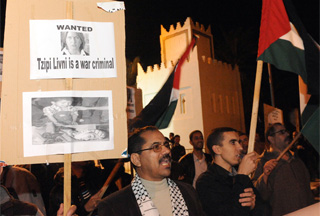 Hundreds of people demonstrate in Morocco's northern city of Tangiers calling for the cancellation of Israel's former foreign minister's participation in a "MEDays" forum.
The international forum "MEDays", taking place in the country from November 19-21, is organized by a Moroccan think-tank. The president of the international forum, Brahim Fassi-Fihri, at a press conference on Thursday said that Tzipi Livni is attending the forum.
The demonstrators, 250 according to police, 1,000 according to the organizers, condemned Israel's policies in the Palestinian territories and accused Livni of having committed war crimes in Gaza.
Livni was foreign minister during Israel's December-January assault on Gaza in which over 1,400 Palestinians, mostly women and children, were killed.
Her Kadima party lost the elections in February.