Africa
Moroccans protest fuel price hike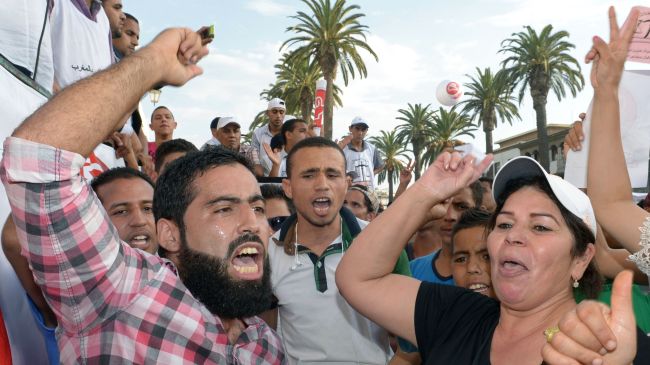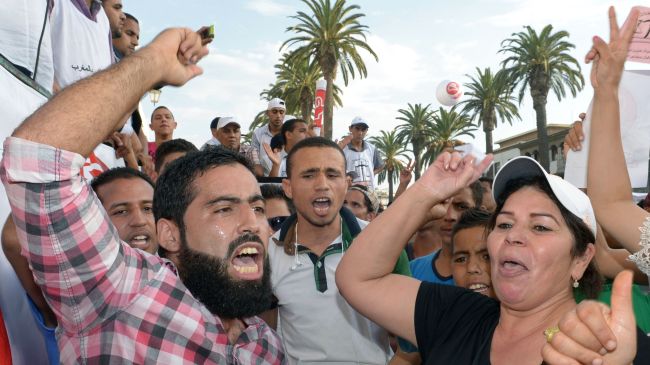 Thousands of people have held a demonstration in the Moroccan capital, Rabat, against a recent decision by the government to increase fuel prices.
Demonstrators took to the streets on Sunday after a call by the General Union of Moroccan Workers.
"We are protesting because of high prices of milk, meat and now petrol," said one the protesters, 48-year-old Hassan Marrakchi. "And there is no work. We do not want (prime minister) Benkirane – he [has] done nothing."
Morocco's transport sector has threatened a 72-hour general strike in protest against the government move.
Petrol prices jumped on Monday after the government implemented new measures to cut a budget deficit and reduce fuel subsidies, which weigh heavily on the national budget.
Under the government's new indexation system, the price of diesel increased by 8.4 percent to 0.79 euros per liter, while petrol price jumped 4.8 percent to reach 1.14 euros a liter.
Morocco's opposition parties, led by the Istiqlal Party, have censured the government for what they call making life harder for citizens during an already difficult economic period.
"These increases seriously affected the citizens' pockets in a difficult moment, just after schools resumed and after the summer holidays and the holy month of Ramadan. We consider these increases as a solution that is cowardly and lazy," said Abdelkader El Kihel, lawmaker and chairman of the Istiqlal Party Youth Wing.
"The government should find better solutions that are effective. It should find clear economic and strategic alternatives that don't affect the citizens and the poor classes," he added.
Morocco imports almost all its energy needs. Oil price fluctuations have drastically affected the country's ailing economy.
The government decision has angered many ordinary Moroccans already grappling with high costs of living.