Africa
Moroccans rally against police hunt for activist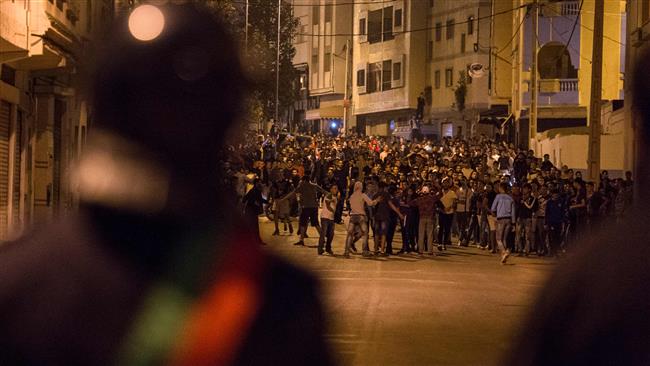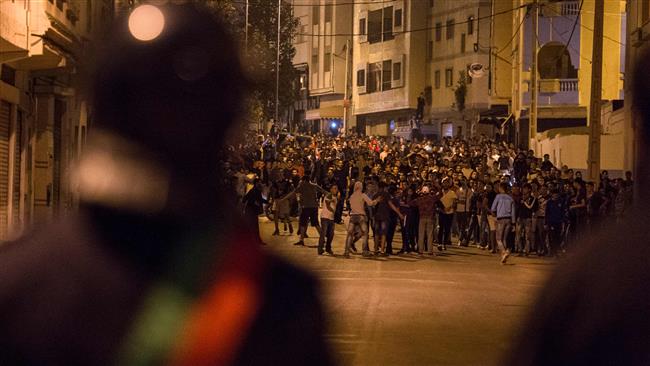 Hundreds of Moroccans have taken to the streets in the northern city of al-Hoceima to protest a police hunt for an activist leader and the arrest of at least 20 protesters during a rally over the weekend.
Protesters holding banners and chanting anti-government slogans rallied on Sunday evening to show their support for activist leader Nasser Zefzafi, against whom an arrest warrant has been issued.
Police issued the arrest warrant on Friday after Zefzafi confronted a local cleric who was criticizing recent anti-corruption protests during his sermon that day. Security forces later tried to arrest the activist for interrupting the preacher, but the move led to clashes between them and Zefzafi's supporters.
He later appeared on social media and confirmed that he was safe and free.
Thousands of people were also out across the country to show their solidarity with the al-Hoceima protesters on Sunday. Demonstrations were held in the cities of Casablanca, Beni, Tangier, Nador, Imzouren, and near the parliament building in Rabat.
Rallies against local corruption have been growing since last year, when a local fisherman crushed in a refuse truck as he was trying to retrieve his merchandise confiscated by police.
The fishmonger, Mouhcine Fikri, was killed in October 2016, when a garbage compactor he had climbed into started operating. He was seeking to stop police from destroying 500 kilograms of swordfish that they had confiscated from him and had thrown into the truck.
A Moroccan activist, Miriyam Aouragh, described the unrest in al-Hoceima as the "unfinished business" of Moroccan "Arab Spring" activists.
Arab Spring refers to a series of uprisings and revolutions that started across the Middle East and North Africa in 2011 against despotic rule, unemployment, inflation, and corruption, among other issues.
Morocco, a country with high unemployment and poverty rates, has been ruled monarchically for 350 years.