Egypt
Morsi has failed, no longer represents majority: Critic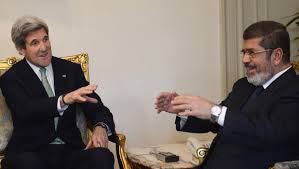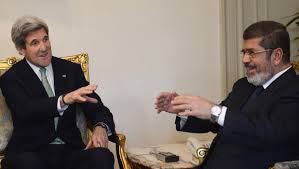 An Egyptian politician says President Mohamed Morsi has failed to keep his promises of establishing democracy in the post-revolution nation and no longer represents the majority of Egyptians.
In an exclusive interview with Press TV on Thursday, spokesman of the Free Egyptians Party, Shehab Wagih, criticized Morsi for giving far-fetched explanations about the political standoff in the country instead of offering solutions.
Wagih, also a member of the National Salvation Front in Cairo, dismissed Morsi's allegation that remnants of the old regime are plotting against his government in cooperation with the opposition. Even if so, he said, Morsi should put the alleged conspirators on trial instead of issuing statements about them.
"This is not acceptable. In Egypt, we are supposed to have a democratic country. A democratic country must be ruled by law; this is what we believe in…. But the fact is that Dr. Morsi's failure in all the fields is what Egypt is suffering from now. It is not a conspiracy. It is just a simple failure," he insisted, referring to Egypt's struggling economy and poor security among other problems.
Wagih questioned the government's legitimacy, which he said "came from a constitution which came by an illegal way, by just putting the Constitutional Court under siege."
He explained that Morsi's victory in the 2012 presidential election was largely due to the votes of the opposition, which is now withdrawing its support as the president fails to meet his campaign pledges.
"He made some very famous promises, saying that he will reform the constitutional assembly in order to be accepted by everyone. He gave us many promises which he did not fulfill."
Wagih also condemned the United States for defending the Muslim Brotherhood and accused Washington of interfering in the country's internal affairs.
"It is not just a country-country thing. It is something between the United States and the Brotherhood. I am telling you they are defending him…. I can see that there were some cases in which it was not logical that things go this way and then went in a different way."
Egypt has been experiencing a faceoff between Morsi supporters and his opponents, who accuse the government of being dominated by the Muslim Brotherhood.
Morsi's supporters argue that the president is cleansing Egyptian institutions of corruption. They also believe that he needs time to put into practice the principles of the 2011 revolution that ousted long-time dictator Hosni Mubarak.