Egypt
Morsi orders military to 'maintain security' ahead of referendum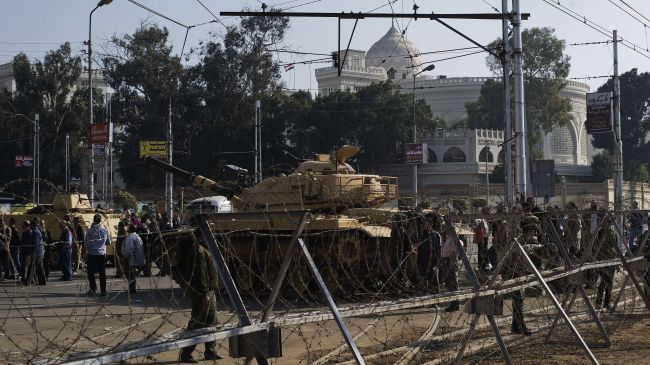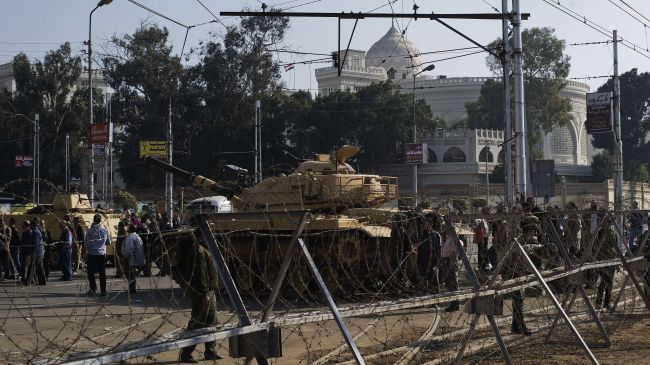 Egyptian President Mohamed Morsi has ordered the army to 'maintain security and protect state institutions' amid planned protests ahead of a planned referendum on the country's draft constitution.
The presidential order, which takes effect on Monday, demands that the military protect government buildings, and gives the military the right to arrest civilians.
The order was issued amid rising tensions, the opposition's rejection of the referendum on the country's draft constitution and fresh calls for massive protests to be held on Tuesday.
Morsi's new order is being interpreted by some commentators as the return of Egypt to military rule.
The opposition National Salvation Front declared on Sunday that it does not "recognize" the draft constitution, arguing that the draft fails to "represent" the Egyptian nation.
"We reject the referendum which will certainly lead to more division and sedition," the group's spokesman Sameh Ashour said.
The embattled Egyptian president backed away from a recent controversial decree that granted him sweeping powers late Saturday, but said the referendum on the constitution will go ahead on December 15.
Morsi's announcement provoked fresh protests outside the presidential palace on Sunday, with the opponents of the move shouting slogans against the Muslim Brotherhood.
Since the announcement of Morsi's controversial decree in November 22, tens of thousands of Egyptians have staged rallies in support of and against the draft constitution.
At least seven people were killed during fighting between Muslim Brotherhood supporters and opponents.
The Egyptians revolted against former Egyptian President Hosni Mubarak and overthrew him in February 2011, bringing to an end his 30-year dictatorship.