Egypt
Morsi supporters remain undeterred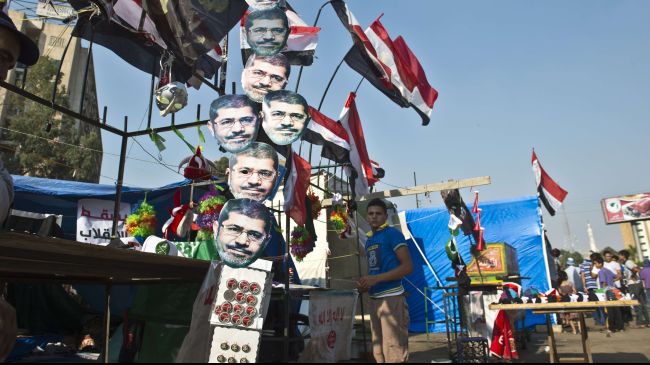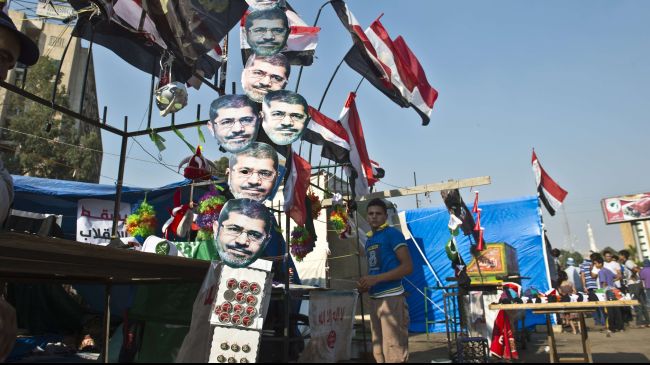 Tens of thousands of the supporters of ousted Egyptian President Mohamed Morsi have remained undeterred in Cairo's Nasr City, calling for the restoration of the constitution and the reversal of the coup that deposed him.
The unrelenting pro-Morsi protests come despite warnings by the National Defense Council against the continuation of their sit-ins.
On August 2, Egypt's state-TV announced that, within the following 48 hours, security forces would block the two main protest sites in the capital, Cairo, where demonstrators have camped, permitting people to leave but not to enter.
But the protesters have said that they would continue their sit-ins until Morsi is reinstated, using barricades and sandbags to fortify their camps.
On August 5, Muslim Brotherhood's spokesman Gehad al-Haddad said that the only solution to the crisis was the "full restoration of constitutional legitimacy and reversal of the coup."
Haddad also stated that only Morsi can "solve the mess" in the North African country.
Egypt has been the scene of increasing violence since the overthrow of Morsi by the army in early June.
The head of the Egyptian armed forces, General Abdel-Fattah al-Sisi, pushed aside Morsi on June 3. He also suspended the constitution and dissolved the parliament.
Within a day, he declared the chief justice of the Supreme Constitutional Court, Adli Mansour, as the country's interim president.
Dozens of protesters, mostly Morsi's supporters, have been killed or wounded during the violence that broke out after the overthrow.