Egypt
Morsi urges Egyptians to continue protests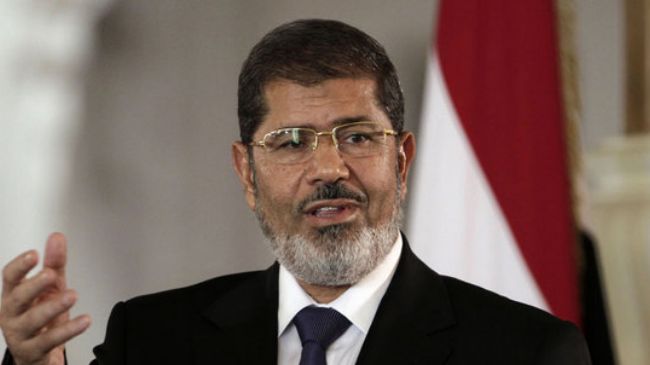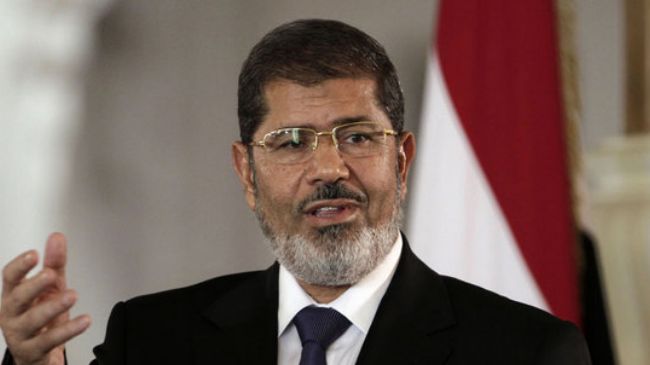 Ousted Egyptian President Mohamed Morsi has encouraged the Egyptian people to continue their protests against the new government in the country.
In a written message released from prison late on Wednesday, Morsi called on Egyptians to continue their "peaceful revolution" against the military-backed authorities, saying the "revolution will triumph soon."
"You are backed by the overwhelming majority of the people, who expect you to set the revolutionary stage for them… The revolution depends on you and I trust that you will raise its banner and deliver it to its glory," he added.
Morsi acknowledged having made "mistakes" at some points but reiterated his commitment to continue his fight against corruption and crimes in the country.
"I was right. And I was wrong. But I never betrayed you or this homeland, and I never will. I spent long years of my life facing up to corruption and crimes, and I will continue to do so for as long as I live," he added.
The message came a day after Egypt's former army chief Abdel Fattah el-Sisi was officially declared as president after Egypt's electoral commission said that he had won 96.91 percent of the votes.
The army's crackdown on the supporters of Morsi has left over 1,400 people dead and thousands jailed. Hundreds of Morsi supporters have also been sentenced to death.
Sisi's presidency places Egypt back in the hands of a top military official just three years after a popular uprising against Hosni Mubarak, an air force officer who ruled the North African country for nearly three decades.