Egypt
Middle East
Morsi voices readiness to attend NAM summit in Tehran: Iran official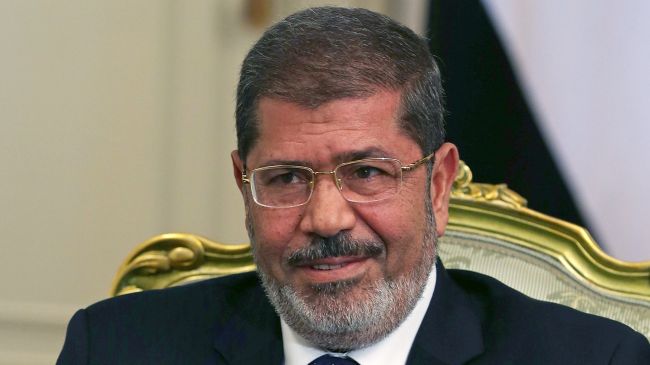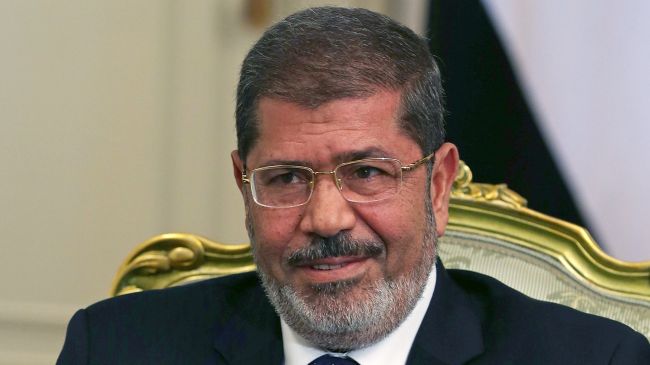 Egypt's President Mohamed Morsi has expressed his readiness to attend the forthcoming 16th Non-Aligned Movement (NAM) Summit in Tehran and will officially announce his final decision soon, an Iranian official says.
In a meeting with Morsi on Wednesday, Iran's Vice President Hamid Baqaei submitted the official invitation of Iran's President Mahmoud Ahmadinejad to his Egyptian counterpart to participate in the 16th NAM summit in Tehran, said the spokesman of the summit, Mohammad Reza Forqani, on Friday.
He added that Morsi and Baqaei exchanged views on ways to expand Tehran-Cairo relations, the Non-Aligned Movement news agency (NAMNA) reported.
The Iranian vice president pointed to the religious and cultural commonalties between the two nations of Iran and Egypt, as two major Muslim countries, and called for reinforcing unity and bolstering mutual relations regarding the ongoing developments in the world, particularly in the Middle East, Forqani added.
Morsi hailed the visit by the Iranian delegation to Egypt at this juncture and President Ahmadinejad's official invitation, saying that his Iranian counterpart had previously invited him to the NAM summit by phone, Forqani added.
The spokesman of the NAM summit also said the Egyptian president expressed hope the trip would serve as a point for the expansion of bilateral ties.
In a telephone conversation last month, President Ahmadinejad personally invited his Egyptian counterpart to attend the NAM summit, slated to be held in the Iranian capital on August 26-31.
The Leader of the Islamic Revolution Ayatollah Seyyed Ali Khamenei will address the Tehran NAM summit.
The United Nations Secretary General Ban Ki-moon is also expected to partake in the event during which the Islamic Republic will assume the rotating presidency of the movement for three years.
NAM, an international organization with 120 member states and 21 observer countries, is considered as not formally aligned with or against any major power bloc.
NAM's purpose, as stated in the Havana Declaration of 1979, is to ensure "the national independence, sovereignty, territorial integrity and security of non-aligned countries."