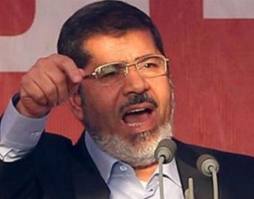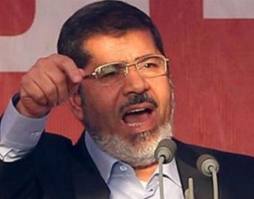 The announcement that Egyptian President Mohamed Morsi will attend the Non-Aligned Movement summit in Tehran has raised eyebrows in Israel and the West.
It has been hard for Israel and the West to digest the fact that that the Egyptian leader will be making a historic trip to Tehran, which could herald a new chapter in relations between Iran and Egypt after over three decades of icy ties between the two countries.
The visit, which comes at a time when Egypt is still in the midst of a major transition, is a sign that the new Egyptian leadership is making decisions based on its people's views.
In the new climate of democracy, which dawned with the Arab Spring, Israel is more marginalized in the region than ever before. Clearly, Israel's policy of war and occupation, which it has been implementing for over six decades, with unquestioning support from Western countries and especially the United States, runs contrary to democracy.
The West cannot easily impose its views on people, as it did under the Western puppet Hosni Mubarak, who was toppled in a popular uprising after more than 30 years in power.
The new government in Cairo has decided to respect its people's sentiments toward the people of other countries in the region, including Iran.
For many years, the citizens of Iran and Egypt had been hoping that their governments would enact a rapprochement, but these sentiments were stifled by Mubarak.
Iranians and Egyptians have a positive view of each other, and the two ancient civilizations have had relations for over 2500 years.
And now, that relationship can be set aright after over three decades when the two countries did not even exchange ambassadors, largely due to the machinations of the Western powers.