Iraq
Mortar attack wounds Press TV cameraman near Iraq's Tikrit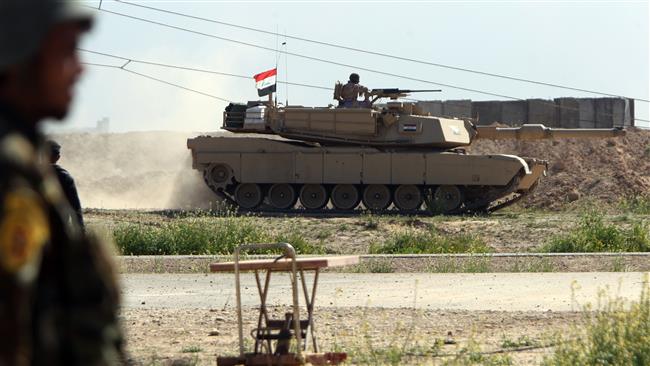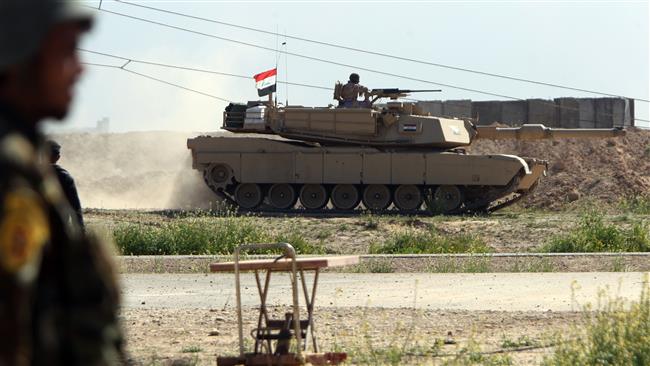 A member of the Press TV reporting team covering the fierce clashes in Iraq's northern city of Tikrit and its surrounding areas has been wounded in an attack.
The 24-hour English-language news network's cameraman sustained injuries by mortar fire on Wednesday near Tikrit, which has been the scene of heavy fighting between Iraqi forces and ISIL Takfiri terrorists over the past days.
Just prior to the mortar attack, Press TV's field reporter in Iraq said she had received death threats from the supporters of ISIL terrorists.
She further pointed to the dangers that journalists are facing in the area.
"We have few minutes to leave this area because it became too dangerous for us to stay here, ISIL militants … knew our location," Press TV's correspondent said.
She added that Iraqi security officials have asked the journalists to leave their position in western parts of the city.
The casualty comes as the Iraqi forces, backed by volunteer and tribal forces, liberated central parts of the Iraqi city of Tikrit with major government buildings now retaken from ISIL Takfiri militants on Wednesday.
The offensive for the liberation of Tikirt, around 160 kilometers (99.4 miles) north of the capital Baghdad, was launched last week and has involved heavy fighting.
Tikrit was one of the two major strongholds of ISIL in Iraq, the other being Mosul.
The operation includes a combined force of more than 30,000 fighters both from the Iraqi armed forces and volunteers, known as Popular Mobilization forces.
It is the largest operation launched by the government to date and many see it as a prelude to recapturing the northern city of Mosul.