Syria
Mortar rounds kill child, injure dozen in Damascus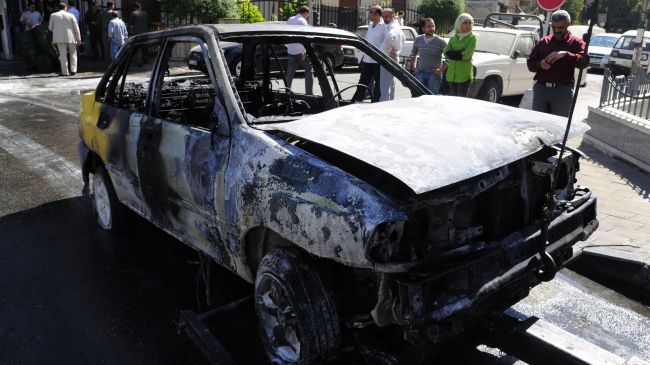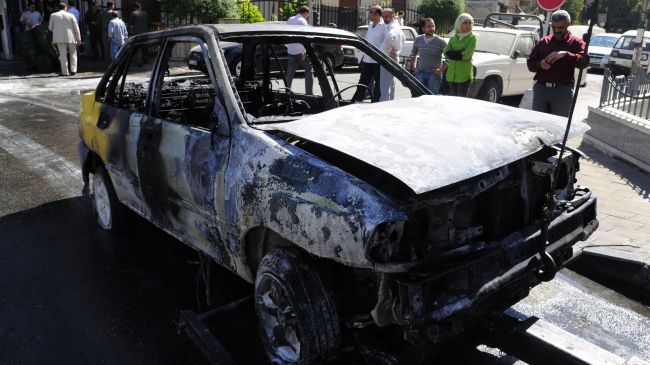 At least one child has been killed and nearly a dozen people injured after mortar rounds slammed into a central neighborhood of the Syrian capital, Damascus.
According to the official SANA news agency, a mortar round fired by foreign-backed militants landed near Dar al-Salaam school in Abu Rummaneh neighborhood on Saturday.
The shell killed an eight-year-old and caused damage to nearby buildings and cars.
Another round hit near the hotel where the UN inspection team is staying, without causing damage to the hotel.
In a separate incident, several people were injured in a motorcycle bomb explosion in the city of Idlib.
Damascus blames such attacks on militants fighting against the Syrian government of President Bashar al-Assad with Syrian media blaming the attacks on foreign-backed terrorist groups fighting against the government.
On Thursday, Four mortar shells hit Jaramana near Damascus, killing at least 11 people and injuring 23 others.
Some six people were killed and 16 others injured after a number of mortars slammed into a residential area in Azamiyah in the northern city of Aleppo.
In Homs, mortar attacks also killed at least two people and wounded five others in al-Enshaat neighborhood.
The attacks came as the Syrian government forces continue their battle against foreign-backed militants across the country.
Syria has been gripped by deadly turmoil since 2011. Reports indicate that Western powers and their regional allies — especially Qatar, Saudi Arabia, and Turkey — are supporting the militants operating inside the country.
According to the United Nations, more than 100,000 people have been killed and millions displaced in the violence.