Syria
Mortar shells cause casualties in Damascus, SANA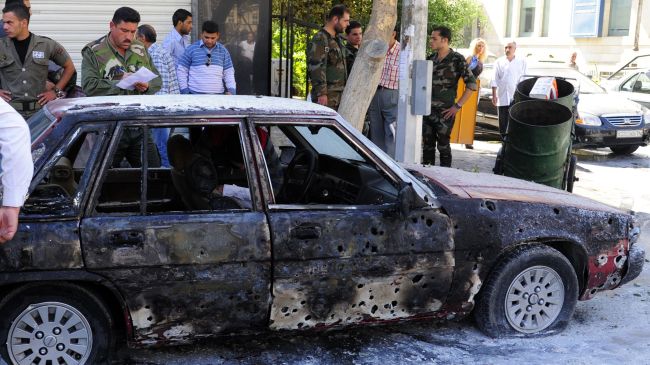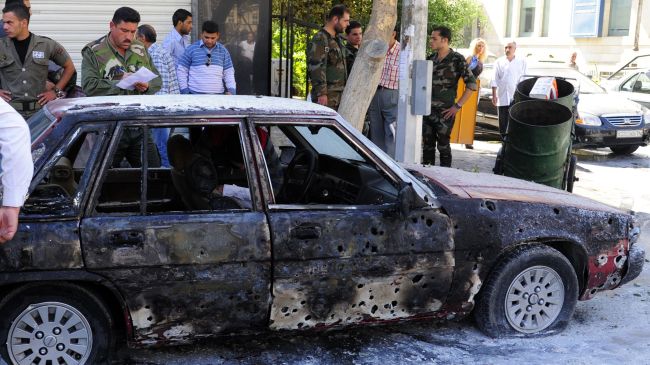 Two mortar rounds fired by terrorists have caused casualties and damage in the central Abu Rummaneh neighbourhood of the Syrian capital, Damascus, state news agency SANA says.
"Two mortar shells fired by terrorists landed in front of the Dar Al-Salaam school in Nejma Square in Damascus," the agency reported on Saturday.
The report added that a child was killed and 11 people injured in the attack.
The foreign-backed militants often target central neighborhoods of Damascus by firing mortar rounds from their rear bases on the outskirts of the capital.
Four mortar shells fired by foreign-backed militants on Thursday hit Jaramana near the Syrian capital, killing at least 11 people and injuring 23 others.
On Wednesday, two mortar rounds landed on Syria's central bank in Sabaa Bahrat Square of the capital.
A week earlier, a woman was killed when a mortar round hit the Iraqi consulate in Damascus.
Syria has been gripped by deadly unrest since 2011. Reports indicate that the Western powers and their regional allies — especially Qatar, Saudi Arabia, and Turkey — are supporting the militants operating inside the country.
According to the United Nations, more than 100,000 people have been killed and millions of others displaced in the violence.