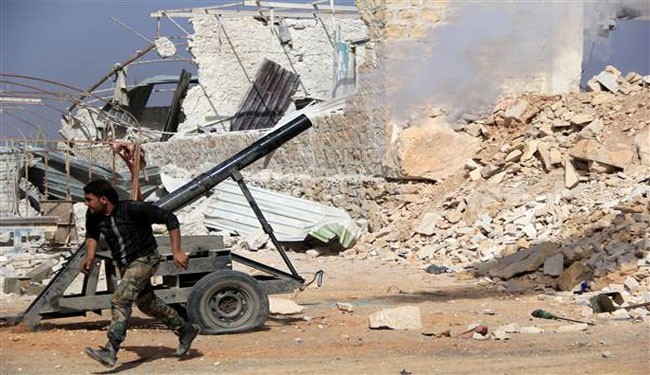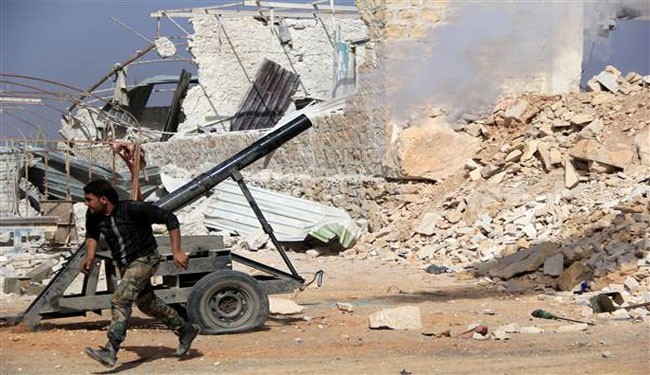 Foreign-backed insurgents have fired mortar shells at different areas of capital Damascus, as Syrian troops advance in battlefield, a monitoring group and Syria's state news agency SANA said.
One mortar shell slammed into near the Russian embassy without causing injuries, the pro-opposition Syrian Observatory for Human Rights said.
According to the Observatory, Syrian troops are fighting foreign-backed insurgents in Eastern Ghouta near the capital.
The Observatory reported mortar fire near the Ummayad area and the Russian embassy in the upscale Mazraa neighbourhood of Damascus, with no casualties reported.
The Britain-based group also reported mortar fire in the southern Shughur district and nearby Fahama.
Syria's state news agency SANA reported 17 mortar round attacks across the city, causing damage to a hospital as well as several homes and cars.
Mortar shell attacks on the capital on Friday injured 22 people, it said, without giving a toll for Saturday.
Fighting between Syrian forces and militants was going on in the town of Mleiha in the Eastern Ghouta, the Observatory said.
The fighting left 17 militants dead on Friday, a day after 22 insurgents were killed in and around Mleiha, according to the Observatory.
In nearby Jaramana, SANA reported terrorist mortar shell attacks that injured 13 people on Saturday.