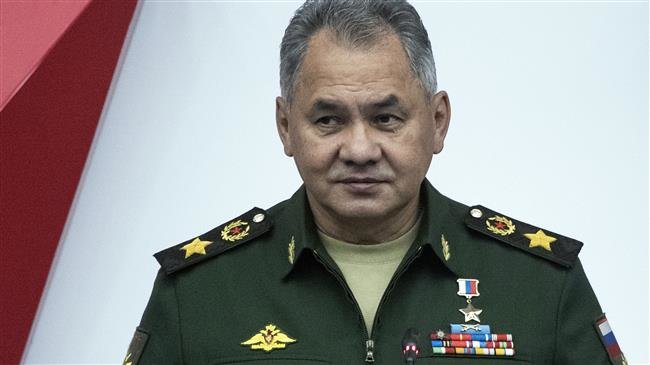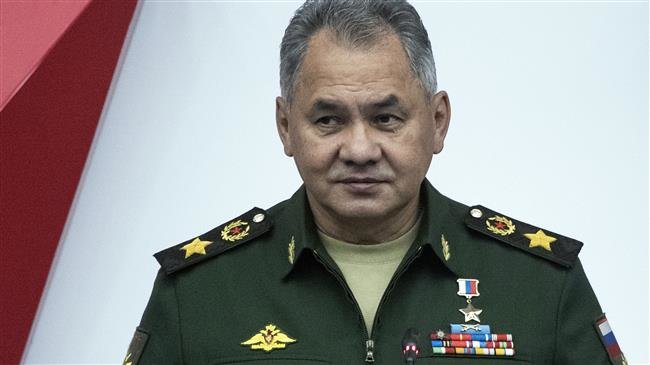 Russian Defense Minister Sergei Shoigu says Moscow and Ankara need to take swift decisions to support a demilitarized zone in Syria's northwestern province of Idlib, which has so far held off a government offensive on the last major terrorist stronghold in the country.
"The situation in Syria requires our immediate decision and discussion of the urgent issues. The dynamics we have gained after signing the documents on Idlib in Sochi needs to be maintained to tackle the remaining issues without losing momentum," Shoigu told his Turkish counterpart Hulusi Akar in the Russian Black Sea resort of Sochi on Tuesday.
Under a deal reached following a meeting between Turkish President Recep Tayyip Erdogan and his Russian counterpart Vladimir Putin in the Black Sea resort city of Sochi on September 17, all militants in the demilitarized zone, which surrounds Idlib and also parts of the adjacent provinces of Aleppo and Hama, had to pull out heavy arms by October 17, and Takfiri groups were supposed to withdraw by October 15.
The National Front for the Liberation of Syria is the main Turkish-backed militant alliance in the Idlib region, but the Takfiri Hayat Tahrir al-Sham (HTS) terrorist group, which is a coalition of different factions of terror outfits, largely composed of the Jabhat Fateh al-Sham Takfiri terrorist group formerly known as al-Nusra Front, holds a large part of the province and the zone.
The HTS, which is said to be in control of some 60 percent of Idlib province, has yet to announce its stance on the buffer zone deal.
It is estimated that between 10,000 and 15,000 members of different factions of armed groups, which Syria, Russia and Turkey consider terrorists, are active in the volatile province, which is home to around three million inhabitants.
Russia believes that a buffer zone would help stop attacks from Idlib-based militants on Syrian army positions and Russia's military bases in the flashpoint region.
Syrian army thwarts infiltration attempt by terrorists
Meanwhile, Syrian government troops have foiled an attempt by militants from Chechen-led Ajnad al-Kavkaz terror group to sneak into an area located between al-Khwain and al-Zarzur districts in Idlib province, and launch an assault on a military position.
Syria's official news agency SANA reported on Tuesday that Syrian soldiers pounded the supply lines of the infiltrating terrorists, killing and injuring scores of them in the process. A number of cars and military vehicles belonging to the Takfiris were destroyed as well.
Syria has been gripped by foreign-backed militancy since March 2011. The Syrian government says the Israeli regime and its Western and regional allies are aiding Takfiri terrorist groups wreaking havoc in the country.