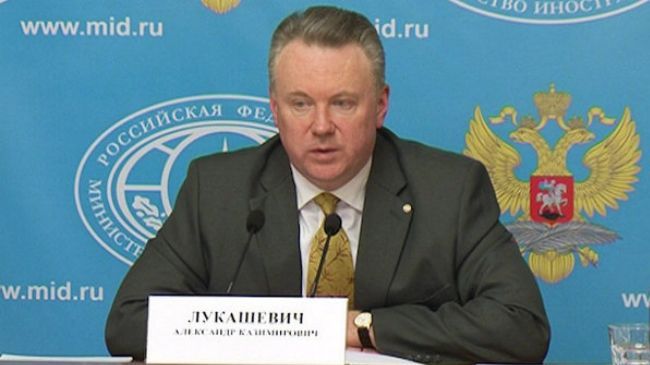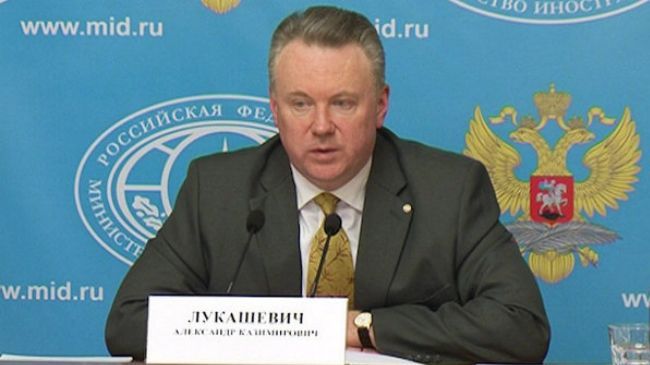 Russia says its stance toward Syria has not changed, denying the existence of any plan with the US that would see Syrian President Bashar al-Assad out of power in 2014.
"There was not and is not such a plan and it is not being discussed," Russian foreign ministry spokesman Alexander Lukashevich said on Thursday.
Lukashevich also said that Moscow's policy toward Syria was still based on an agreement reached back in June in Geneva.
The remarks came as a Syrian delegation led by Deputy Foreign Minister Faisal al-Miqdad held talks at the Russian foreign ministry in Moscow to discuss the Arab country's months-long crisis.
The Syrian officials are also expected to meet with Russian Foreign Minister Sergei Lavrov later on Thursday.
Russian media also reported that Egyptian Foreign Minister Mohamed Amr will arrive in Moscow later in the day to visit Lavrov.
The UN-Arab League Special Envoy to Syria, Lakhdar Brahimi, will reportedly fly to Moscow on Saturday to discuss the latest developments made to end the crisis in Syria.
Brahimi arrived in Syria on Sunday on his third visit to Damascus since he was appointed to his current position in August.
The veteran Algerian diplomat also met with President Bashar al-Assad in the capital on Monday, saying the two discussed the "many steps to be taken in the future" on how to resolve the unrest in Syria.
On Tuesday, Brahimi met with Syrian opposition groups who called for a political solution as the only way to end the unrest in Syria and expressed strong opposition to any foreign military intervention.
Syria has been experiencing unrest since March 2011. Many people, including large numbers of security forces, have been killed in the turmoil.
The Syrian government says the chaos is being orchestrated from outside the country, and there are reports that a very large number of the militants are foreign nationals.