Syria
Mosque Preachers Condemn Terrorists' Attack on Shrines of Prophet Mohammad's Companions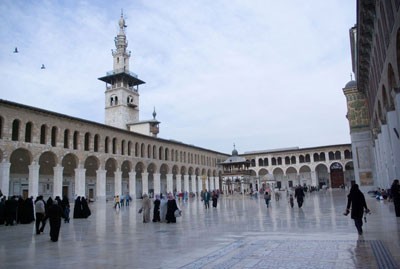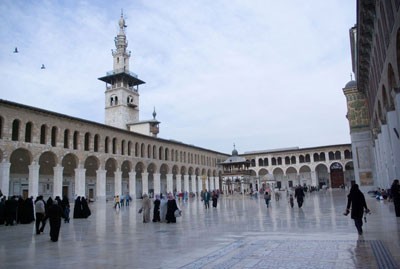 Mosque imams and preachers on Friday condemned the terrorists' attacks on houses of worship and shrines of Companions of Prophet Mohammad (PBUH), the latest was destroying the shrine of Companion Hujr Bin Oudai in Adra city in Damascus Countryside.
In their Friday sermons, the imams and preachers said this terrorist act is "a flagrant attack on the true tolerant Islam and the sanctity of all Muslims."
They also expressed strong condemnation of the terrorist bombings which took place in Damascus few days ago and claimed the lives of several citizens, stressing that such criminal acts rejected by all holy religions and international conventions.
These acts, the preachers added, indicate the scale of the conspiracies and plots hatched by Syria's enemies, topped by the US and the Zionist entity, and carried out by their mercenaries and agents in the region.
The armed terrorist groups destroyed and burnt several Mosques and Churches in different provinces, including some sites with historical and religious values.
One of those attacks was the explosion of the Great Umayyad Mosque' minaret in Aleppo and the attack on Khaled Ibn al-Waled Mosque in Homs, in addition to destroying parts of Om al-Zunar Church in Homs.
The sites affected by terrorists' acts in Daraa were al-Omari Mosque, the ancient al-Hrak Mosque in Izraa'a and the two old Mosgues in AL-Sheikh Misken and Mahaja.