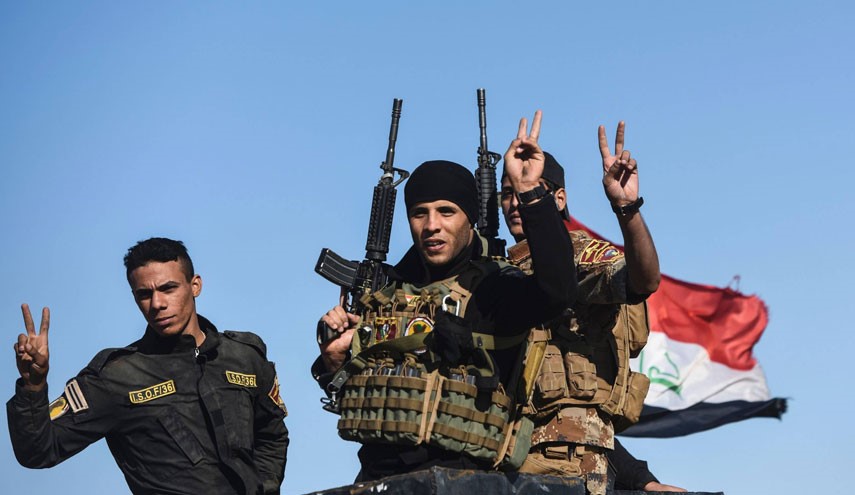 Iraqi forces continued the offensive to retake Mosul from the ISIL on Friday.
Dozens of military vehicles and tanks could be seen driving through the desert, as plumes of smoke from artillery strikes rose over the city.
Iraqi Special Forces launched an assault deeper into the eastern neighborhoods of the city and ISIS terrorists fired back.
The fighting has been the most intense urban combat in Mosul since the Iraqi offensive began over two weeks ago to drive ISIS from the city, Iraq's second-largest.
Heavy fighting erupted in the eastern neighborhoods of Mosul on Friday as Iraqi special forces launched an assault deeper into the urban areas of the city.
Lieutenant General Abdel Wahab al Saadi, of the Iraqi Special Forces, told The Associated Press on Friday that ISIS group terrorists were using snipers, car bombs and directed missiles.
Iraqi forces and allied Kurdish troops squeeze ISIS from all directions with US-led coalition support, mostly with airstrikes and reconnaissance.