Palestine
Mother of demolished Silwan home: 'Violence begets violence'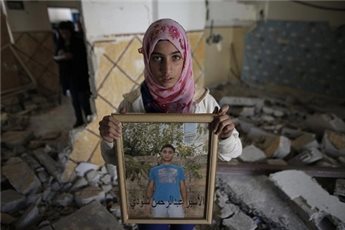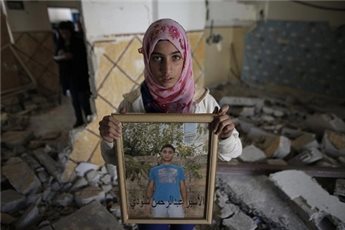 The mother of Abd al-Rahman al-Shaludi, who killed two Israelis after driving into civilians in Jerusalem last month, spoke out on Wednesday following the demolition of her home by Israeli forces.
"The Israeli occupation wants to break up our family and displace us. They think that by demolishing the houses of martyrs they will deter the people of Jerusalem and Palestine, but violence begets violence," she told Ma'an.
"I don't know what to do and where we will live in the coming days," she said, while sitting on a couch in an apartment next to her demolished home.
The family has temporarily moved to her husband's brother's home.
"We can't afford to rent a house in the city especially because my son and daughter are university students," she said.
"The occupation tried to take revenge on the martyr's family and his neighbors. They forced us out in the open from 1-5 a.m. and locked us up inside a tent in the al-Bustan neighborhood and we were not allowed to move. They confiscated our IDs and our mobile phones. Children and the elderly members of the family were not allowed to go to use the bathrooms."
Other apartments in the building were damaged when they demolished their home, she said, adding that other members of the al-Shaludi family who live in the five-story building will have to move due the the damage caused by explosives.
One of the family members, Tamir al-Shaludi, said Israeli forces stole over 80,000 shekels ($20,800) from one of the fifth floor apartments during the demolition.
The demolition, which took place overnight, is one of at least six orders issued by the Israeli government to destroy the homes of the families' of Palestinians who attacked Israelis.
On Sunday, Israeli rights group B'Tselem said that punitive house demolitions are "fundamentally wrong" and contravene "basic moral standards by punishing people for the misdeeds of others."