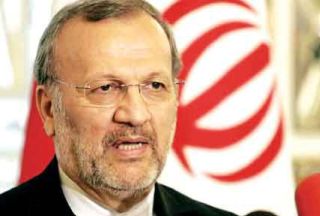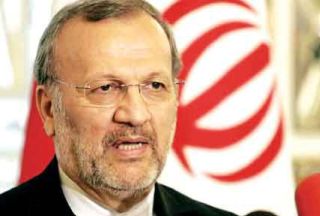 Iranian Foreign Minister Manouchehr Mottaki describes French President Nicolas Sarkozy's offer to hold nuclear talks with Iran as a "positive approach."
"We believe there are serious signs that France is willing to start an independent approach in some areas," ISNA quoted Mottaki as saying in a televised interview late Monday.
"Some French officials have such will and we consider the approach as positive. If more serious signs emerge, then Europe can enter a new phase to play role (on the nuclear issue)," the senior official added.
Sarkozy's offer to hold talks with the Islamic Republic over its nuclear program follows a very recent UN Security Council resolution against the country over its uranium enrichment program.
In a meeting with his Russian counterpart Dmitry Medvedev, Sarkozy had expressed France's readiness to start talks with Iran "without delay."
According to Sarkozy's spokesman, negotiations with Iran would be held "on the basis of Brazilian and Turkish efforts" regarding the fuel swap with Tehran "and the response sent out by Russia, France and the United States."
Iran, Brazil and Turkey issued a joint declaration on May 17 under which Iran announced its readiness to dispatch 1, 200 kg of its low-enriched uranium in return for fuel for medical isotopes.
The Untied States and its Western allies have been accusing Iran of being after nuclear weapons under the guise of peaceful nuclear work, a claim vehemently rejected by Tehran.
Iran has repeatedly said that the reports of the International Atomic Energy Agency have found no evidence of diversion in Iran's nuclear activities from peaceful purposes.