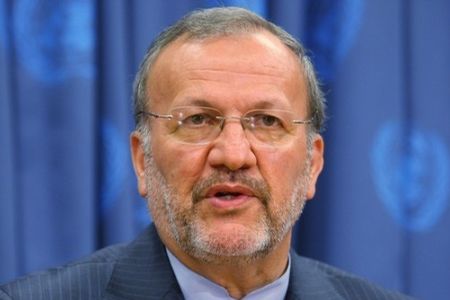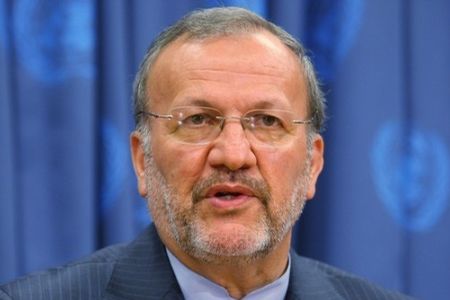 Iran's Foreign Minister Manouchehr Mottaki says Tehran is ready for technical talks on swapping low-enriched uranium for nuclear fuel.
Mottaki made the remark in a press conference after holding trilateral talks with his counterparts from Turkey and Brazil in Istanbul on Sunday.
He reiterated that Iran is ready to resume talks with the P5+1 group of world powers — Britain, China, France, Russia, the United States and Germany — on its nuclear program in September, after the Islamic holy month of Ramadan.
Mottaki told reporters that Iran's willingness for talks will be conveyed in a letter on Monday to the International Atomic Energy Agency.
Mottaki gave few details on the letter, saying that it would contain Tehran's "own views and what we will talk about in Vienna."
"All the details on how that exchange should take place will come out through the discussions and talks in Vienna," he added.
Iran, Brazil and Turkey issued a joint nuclear fuel swap declaration on May 17, based on which Tehran agreed to exchange 1,200 kg of its low-enriched uranium on Turkish soil with fuel for its research reactor.
The US and its European allies snubbed the declaration and used their influence on the UN Security Council to impose a fourth round of sanctions on the country.
The latest round of UN sanctions was followed by unilateral punitive measures from Washington, and the European Union may on Monday impose similar measures targeting Iran's energy sector.
Both Ankara and Brasilia condemned the new sanctions, saying it was a major setback for progress on the West's standoff over Iran's nuclear program.
The Islamic Republic has announced that the Tehran declaration would form the framework of any future nuclear talks.