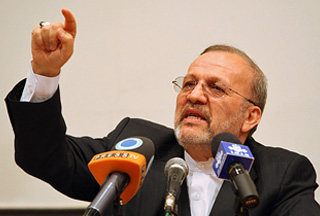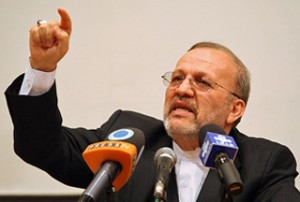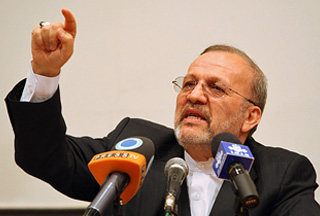 After US President Barack Obama threatened Iran with launching a nuclear attack, Iran's foreign minister says his remarks were "incorrect and a play with fire."
President Obama had recently made clear that his administration reserved the right to launch a nuclear attack on Iran under the pretext that the country is developing atomic weapons.
Manouchehr Mottaki reacted to Obama's statement, saying, "It was thought that Obama has created a positive atmosphere in the scene of 'international chess' but he is moving towards checkmate following his recent statement."
The Iranian minister said Tehran will host a two-day international conference on nuclear disarmament to "display international will on disarmament."
"During the meeting, the international community will witness our serious move (towards disarmament)," Mottaki said.
The conference titled "Nuclear Energy for All, Nuclear Weapons for None" will open on Saturday this week and will include delegates from non-governmental organizations as well as international treaties such as the Comprehensive Nuclear-Test-Ban Treaty.
As a longstanding signatory to the Nuclear Non-Proliferation Treaty (NPT), Iran has repeatedly opposed nuclear weapons and has called for worldwide nuclear disarmament by all states.