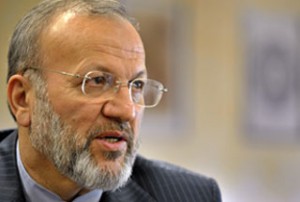 Iranian Foreign Minister Manouchehr Mottaki has urged the members of the IAEA Board of Governors to rectify their approach toward Iran's peaceful nuclear program.
Mottaki has sent separate letters to members of the International Atomic Energy Agency Board of Governors and said that Iran will continue its nuclear program, despite the recent IAEA resolution.
"The illogical measure taken by those countries that voted for the resolution against Iran will undoubtedly make Iran more determined to continue its path of developing its peaceful nuclear program," IRNA quoted Mottaki as saying on Tuesday.
Iran's top diplomat also thanked those countries that supported Tehran's nuclear program by rejecting the resolution.
"Western countries made a political move against Iran by passing the resolution, instead of hailing Iran's constructive cooperation," Mottaki said.
The IAEA Board is composed of 35 member states and is designated and elected by the IAEA general conference.