Middle East
Movement Leader Urges Resumption of Iran-Egypt Relations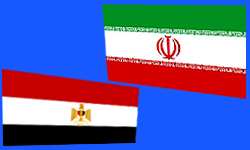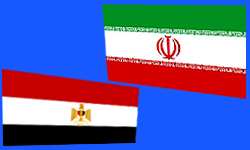 Leader of Kefaya Movement underlined the necessity for the resumption of Egypt's relations with all those countries which play a central role in the Middle-East, particularly Iran.

"If Iran and Egypt are seeking real partnership, they should establish bilateral relations on equal footings," Leader of the Kefaya (Enough) opposition movement George Issac told FNA in Cairo on Wednesday.
"There are countries which enjoy great ties with Egypt such as Iran and Turkey which have a central position and role in the region," Issac noted.
"Thus" he said "we should resolve all of our differences with such countries and establish fair and equal relations with them."
In relevant remarks last month, new Egyptian President Mohammad Mursi had also underlined his enthusiasm for the further expansion of ties with Iran, and said relations between Tehran and Cairo will create a strategic balance in the region.
"The issue will create a strategic balance in the region," Mursi told FNA in June, hours before the final results of the presidential election was announced.
Earlier this month, Iranian President Mahmoud Ahmadinejad and Mursi, in their first telephone conversation, conferred on the two Muslim countries' ties and the upcoming summit of the Non-Aligned Movement (NAM) in Tehran.
President Ahmadinejad said Tehran welcomes close interactions with the Egyptian government and nation, and attaches no limitations to the expansion of ties and cooperation with Cairo.
Ahmadinejad expressed Iran's preparedness to transfer capabilities, achievements and experiences in various scientific, technological, industrial and economic fields to the Egyptian people.
He also invited Egypt's first democratically-elected president to participate in the NAM summit due to be held in Tehran late in August.