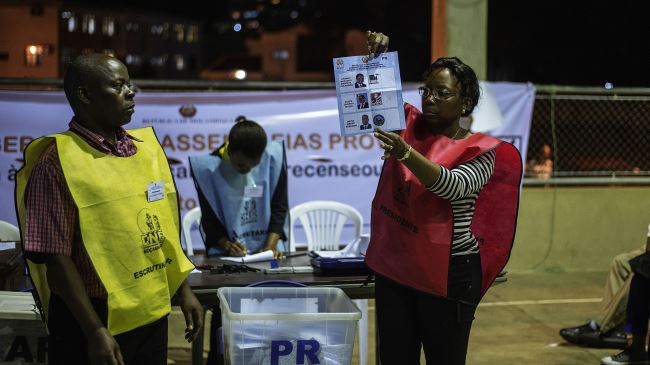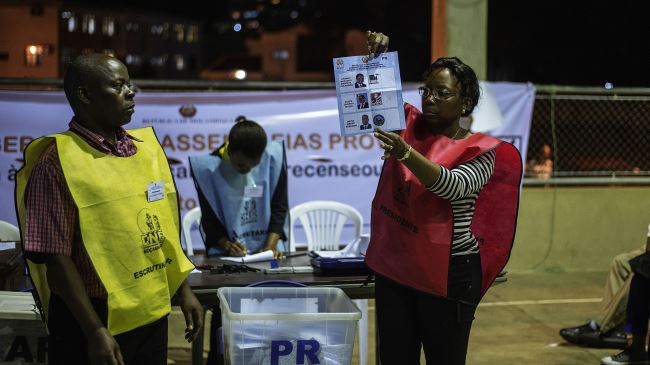 Mozambique's ruling Frelimo party has won the Southeast African country's presidential and legislative elections.
The National Elections Commission (CNE) said on Friday that Frelimo's candidate, former Defence Minister Filipe Nyusi, garnered 57 percent of the presidential vote.
Afonso Dhlakama, the leader of the Renamo which is Mozambique's main opposition party, got 36 percent of the vote, while Daviz Simango of the Mozambique Democratic Movement got seven percent, the commission added.
Renamo has alleged that the election was riddled with irregularities.
CNE spokesman Paulo Cuinica pledged to investigate all properly submitted complaints, saying, "We don't want any doubts to remain."
Frelimo, which has run Mozambique since its independence from Portugal in 1975, also maintained its majority in the 250-seat parliament, but with 50 seats fewer than it won in the 2009 elections.
The results of the October 15 vote will have to be ratified by the Constitutional Court before they become official.
Both the electoral commission in Mozambique and foreign observers confirmed sporadic clashes between police and opposition activists during the voting in several towns, but they assessed the overall process as peaceful.