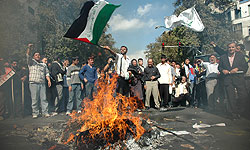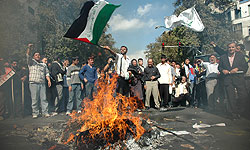 A member of the Iranian parliament's minority faction here on Tuesday called on the entire nation to stage a massive turnout in the International Qods Day rallies on Friday.
"The Qods Day has turned into a day of unity, harmony and honor for Muslims against aggression and plots by the global arrogance. This is the reason why the enemies are wrathful and disturbed," Abdullah Kabbi told FNA.
The International Qods Day was started by the late Founder of the Islamic Republic, Imam Khomeini, as a way of expressing solidarity with the Palestinians and underscoring importance of Qods to Muslims.
Kabbi reminded the attempts made by the Zionist regime of Israel to undermine the day, and added, "Every year, the Zionist regime tries to fade participation of people in the (Qods Day) rallies. They even invest sums of money in some parts of the world in this regard but they have, thus far, failed to reach their devilish goals, thanks to the vigilance and awareness of the people."
Reminding the remarks by the Supreme Leader of the Islamic Revolution who described the recent disagreements about the results of June 12 presidential election in Iran as "a difference within the family", the lawmaker noted that today, people need harmony and sympathy and that this could best be achieved through the unity and solidarity staged in the Qods Day rallies.