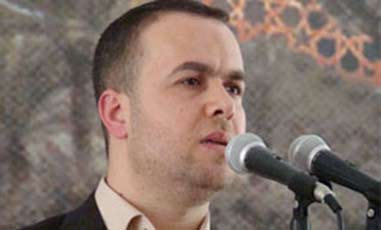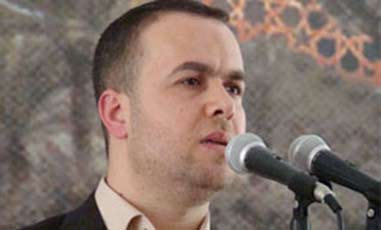 Member of the Loyalty to the Resistance Bloc, MP Hassan Fadlallah assured the Resistance is adherent to civil peace, stability and national unity, despite division and sectarian strife in Lebanon.
He called on the March 14 camp to abandon its wagers on changing the region.
During a memorial ceremony in the Southern village of Barashit, Fadlallah emphasized that the Resistance challengers have failed in changing anything in the regional equation, hence they resort to terrorism and suicide bombers causing destruction and death. He considered such an attitude "as that of desperate and distressed people who have no way out other than suicide."
MP hassan fadlallah Fadlallah accentuated that such terrorism is unable to change the equation, but on the contrary, for instance "Hizbullah in Lebanon has become only more adherent to the choice of Resistance and in confronting the Zionist entity. This also proves that the choice and stance concerning Syria is correct."
Such action and aggression, according to Fadlallah, "will lead to nowhere, and will not change anything on the regional level or in the Lebanese arena, be it on the government formation or on the Hizbullah stance on Syria."
As for the Geneva agreement that was concluded by Iran and the major world powers, the Hizbullah official stated "the Geneva agreement is a true victory for the Islamic Republic of Iran, and a major change on the international level."
He also pointed out that this successful outcome is the fruits of Iran's patience and perseverance to all the threats, the economic sanctions and the owing to the leadership of Imam Ali Khamenei.
Concerning the skirmishes that took place in the Saint Joseph University, the MP explained that the provocative and anti-diversity stances incited students against each other.
A dispute erupted between pro-Hizbullah and pro-March 14 students at the Saint Joseph University's Huvelin campus in Beirut on Monday.
He said that the USJ clash intenseness was caused by students who do not belong to the university.
Speaking during a press conference at the Parliament, Fadlallah addressed those who called Hizbullah students as "rabbles", deeming them Lebanon's elites.
"The University announced that it belongs to all the Lebanese and is not exclusive to a sole party or group," he said refusing any kind of domination and hegemony in the presence of a State.
Fadlallah hailed the conduct of the Lebanese army and police officers and judged it to be wiser than that of the Lebanese politicians.
"Our official reference to the incident is the army and the university's administration," he explained.
He made clear that the political loss in the region required reconsideration in one's political choices and not a reconsideration in the Lebanon.
He said this incident was an attempt by some political forces to shift the public opinion from one place to another, for their opponents were achieving victories through their alliances.
Source: Alahednews