Iran
MP: Iranians Not to Exchange Independence with Western Economic Welfare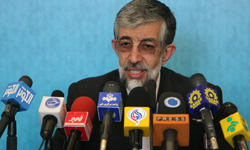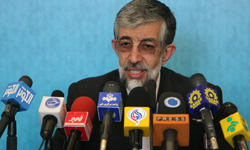 A senior Iranian legislator reiterated on Sunday that the Iranian nation will remain supportive of the Islamic Republic and will not sell its independence to the western-proposed economic welfare.
"Iranians are not a nation willing to exchange their independence with the economic welfare that enemies offer," Gholam Ali Haddad Adel said.
He further added that enemies embarked on imposing economic embargos against Iran, targeting its banking transactions, insurance companies, transportation of goods and oil exports, and dominated media after they failed to obtain their objectives through the eight-year imposed war on Iran and various political plots inside the country.
Iranian officials have frequently reiterated that the US-led western sanctions against Iran will fail to undermine the Iranian nation's firm will to use nuclear technology for peaceful purposes.
Earlier this month, Vice-Speaker of the Iranian Parliament Mohammad Hassan Aboutorabi-Fard underlined the positive outcomes of sanctions and pressures on Iranian economy and oil sector, saying that pressures and embargos pave the way for Iran to end its dependence on oil revenues.
Despite the rules enshrined in the Non-Proliferation Treaty (NPT) entitling every member state, including Iran, to the right of uranium enrichment, Tehran is now under four rounds of UN Security Council (UNSC) sanctions and the western embargos for turning down West's calls to give up its right of uranium enrichment.
Tehran has dismissed West's demands as politically tainted and illogical, stressing that sanctions and pressures merely consolidate Iranians' national resolve to continue the path. Iran has managed to survive the long-term sanctions by providing its needs from the black market.
Tehran has repeatedly said that it considers its nuclear case closed as it has come clean of IAEA's questions and suspicions about its past nuclear activities.
Iranian officials have on repeated occasions reiterated that the US-led western sanctions on the country have influenced Iran's economy positively.