Iraq
MP: Iraqi Nations' Will to Defuse US, Israeli Plots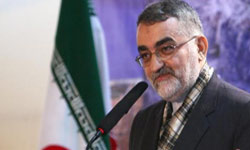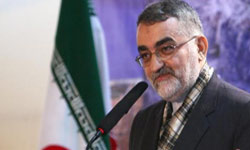 People in Iraq are on the right path of establishing their own sovereignty and the plots hatched by the US, its Western allies and the Zionist regime cannot discourage the Iraqis from pursuing this correct path, said Chairman of the Iranian Parliament's National Security and Foreign Policy Commission Alaeddin Boroujerdi.
"The path that the Iraqi nation has taken to form a new sovereign country based on national interests will never be blocked by the measures of the US and Israel," the lawmaker said in a Friday interview.
In mid-December, a US columnist disclosed that Israel plans to occupy or come in control of the lands in Northern Iraq in a move to materialize its 'Greater Israel' dream.
Wayne Madsen, in an article wrote that Israel has plans to relocate thousands of Kurdish Jews from Israel to the Iraqi cities of Mosul and Nineveh under the guise of religious pilgrimage to ancient Jewish religious shrines.
Meantime, violence and sporadic high-profile bomb attacks are still common in the Iraqi cities despite the dramatic decrease in violence since its peak in 2006 and 2007, when the US troops were still in Iraq the country was engulfed in sectarian killing.