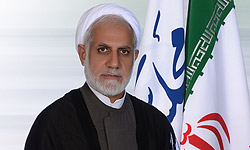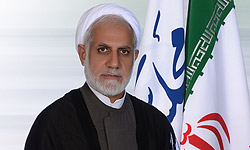 An Iranian legislator condemned the presence of foreign military forces in the Middle-East, saying deployment of Russian missiles in Syria signifies that Moscow has felt threatened by the NATO moves in the region.
Member of the Iranian Parliament's National Security and Foreign Policy Commission Vahid Ahmadi noted the delivery of Iskander missiles to Syria by Russia following the deployment of the NATO Patriot missiles in Turkey, and said Moscow, like other regional countries, regards the NATO move as "a threat".
On December 4, NATO approved Turkey's request for the deployment of Patriot surface-to-air missiles along its border with Syria.
On December 15, Chief of Staff of the Iranian Armed Forces Major General Hassan Firouzabadi also lashed out at NATO's decision to deploy Patriot missiles along Turkey's border with Syria, and described it as a plan to defend Zionists.
"Patriot missiles are a defense line for the Zionists and a result of (the West's) concern over Iran's missiles and Russia's presence to defend Syria," Firouzabadi said.
Meantime, people in Turkey took to the streets and hold massive rallies across the country during the past few weeks to show anger at the possible deployment of NATO's Patriot missiles along their country's border with Syria.
The protesters, who carried placards in condemnation of the Turkish government's demand for the deployment of the NATO Patriot missile systems, set the US and NATO's flags ablaze.