Syria
MP Sees Trump's Plan for Creating Safe Zones in Syria as Political Scoring Before Geneva Talks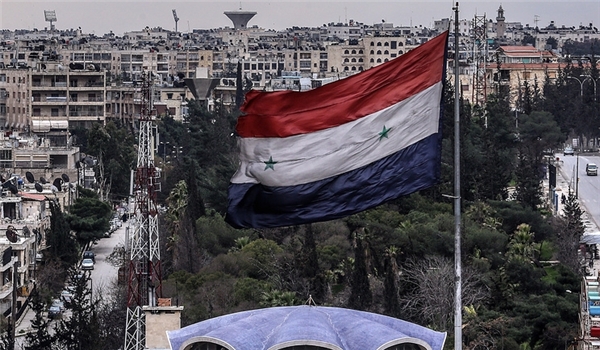 Member of the Syrian Parliament Fares Jonaydan underlined that creation of safe zones in Syria planned by US President Donald Trump via financing by the Arab states is only meant to take political advantages before the upcoming talks in Geneva.
Jonaydan told FNA that Trump's plan for the creation of safe zones through supporting Arab sheikhs financially is a political move and will face international disagreement.
The Syrian Member of Parliament said that US' support for the Turkey-led Euphrates Shield Operation's forces in Syria has two messages for Russia and the regional states. They want to say that the US is still a powerful player in Syria's file and meantime the US support can be considered as a stress on the presence of Israeli spying services in most of the current operations in Northern Syrian via Kurds.
He further pointed out that infighting among terrorist groups in Idlib province will have several consequences with respect to its affiliation (to foreign backers), adding, Turkey's move to build a buffer zone across its borders with Syria will not stop the terrorist groups and would rather intensify clashes.
Late in January, the man who wasa called by psychologists and clinical psychologists "a narcissist with multiple sociopathic and psychopathic tendencies," ordered the State Department and Pentagon to prepare for the establishment of what he calls "safe zones" in Syria.
The safe-zone mandate was included in the text of a draft executive order by President Donald Trump that puts harsh restrictions on people traveling from Iran, Iraq, Syria, Libya, Yemen and Sudan to the United States.
The new Republican president, who wants to bring back waterboarding and believes "torture works and would help," claims the long anticipated move is "on humanitarian grounds," giving the State Department and Pentagon 90 days to provide a full blueprint for how they would go about it.
It's the darkest of lies. He cannot hide such fabrications from hardcore thinkers. They get more aggravated and more provoked by his half-truths and "alternative facts" than the most painful truths:
1- Safe zones would be meaningless without a de-facto no fly zone. It would mean war with Syria and Russia. Even Trump agrees. During the campaign, he had endorsed the idea of safe zones, but also scorned Hillary Clinton for supporting the no-fly zone aspect, citing the concerns about starting such huge new wars. He said, "It would lead to World War III."
2- The executive order is more than just an attempt at quietly considering potential safe zone options. The US flew no-fly zones over Iraq for more than a decade before the 2003 invasion. Now, it is planning to launch something similar over northern Syria. So it's not a safe zone. Much as in Iraq and Libya, the de-facto no-fly zones often become precursors to additional military involvement at a later date.
3- This is not about humanitarianism. Washington is resisting use of the term no-fly zone, preferring the more innocuous safe zone. But after initially ignoring Turkish media reports that a deal was struck long before Trump's presidency, war-party Washington said a protected area could soon be a reality. They say the evolving plan envisages occupation of the zone by their Al-Qaeda-linked proxy forces.
4- The scheme has no UN mandate and suggests the War Party hasn't given up on the idea of regime change. They seek to eliminate air defenses so they can launch airstrikes against the Syrian military and free up a launching pad for their proxies to conduct attacks deeper into Syria.
5- Former Secretary of Defense Chuck Hagel and Joint Chiefs of Staff Chairman Gen. Martin Dempsey once said, "The no-fly zone seeks to deny the Syrian military the ability to launch airstrikes against terrorist groups therein." European sources also told Kuwait's al-Rai Daily last year, "The plan is to back moderate rebels and cripple the country's military forces. The no-fly zone would include a ban on the movement of Syrian military forces, designed to neutralize Syria's ability to carry out airstrikes."
It's a dramatic escalation and Trump's arguing of semantics doesn't mean much of anything here. Every indication is that the US occupying troops are not content to leave northern Syria. They are there to help terrorists keep the fighting going.
The whole idea is to derail the ongoing peace talks that have already led to an all-Syria ceasefire. It seeks to hinder the use of military power by Iran, Syria, Russia and Hezbollah against the terrorist groups of ISIL and Al-Qaeda that are not part of the ceasefire agreement.
Further still, the clandestine project is intended to provide more arms to US-backed "moderates," help them use it to recruit and recover, operate out of the zone, deepen US military intervention, and revive the initial military objective, as happened with no-fly zones in Iraq and Libya: regime decapitation.