Iran
MP Stresses Fruitfulness of Tehran Conference on Syria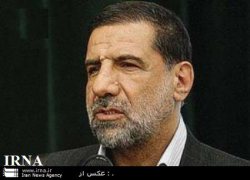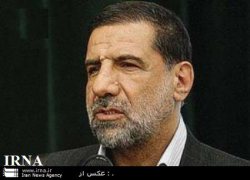 Participants in the Tehran conference on Syria share similar and close views on a wide range of issues with regard to Syria, said a senior Iranian lawmaker.
"The views of all the participating countries are close to each other and they are trying to restore clam in Syria rapidly," member of the Iranian parliament's National Security and Foreign Policy Commission Esmayeel Kosari told FNA on the sidelines of the International Consultative Conference on Syria here in Tehran on Thursday.
"The participating nations stressed the need for the continuation of Kofi Annan's plan and voiced regret over his resignation," added the MP.
Kosari reiterated that participants in the Tehran conference are striving to help resolve the Syrian crisis in a peaceful manner, and said that consultations have ended and participants are now working on a communiqué to be issued at the end of the gathering.
The international consultative conference on the developments in Syria kicked off work in Tehran on Thursday.
Foreign ministers and envoys of a large number of countries, including Russia, China, Belarus, Mauritania, Indonesia, Kyrgyzstan, Georgia, Turkmenistan, Benin, Sri Lanka, Ecuador, Afghanistan, Pakistan, Algeria, Iraq, Zimbabwe, Oman, Venezuela, Tajikistan, India, Kazakhstan, Armenia, Nicaragua, Cuba, Sudan, Jordan, Tunisia and Palestine as well as the UN envoy to Tehran are present at the conference.