Syria
Muallem: Syria is victim of chemical weapons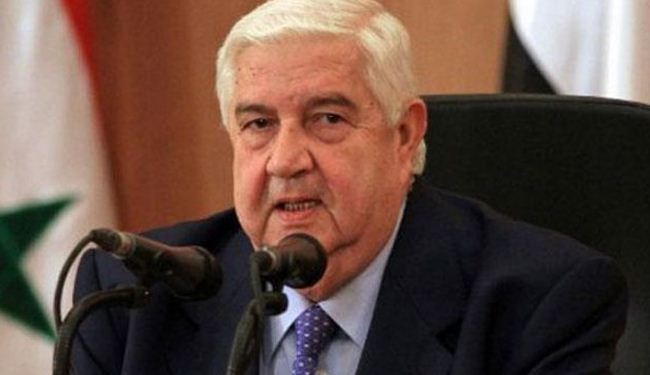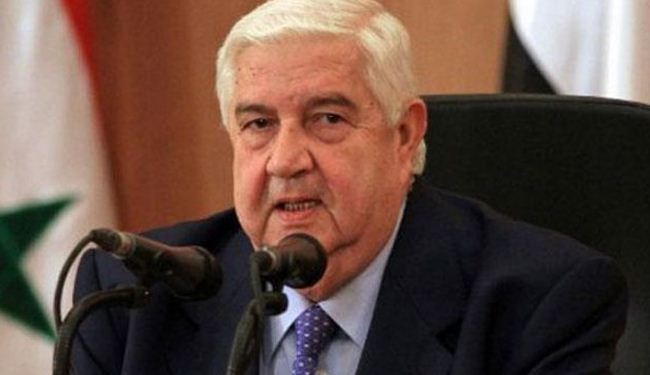 Syrian foreign minister, Walid Al-Muallem says Syria is a victim of chemical weapons and finding the truth about use of these weapons is in the interest of the Syrian government.
Speaking at a news conference in Syrian capital Damascus on Tuesday, Muallem dismissed recent claims on Syrian army carrying out a chemical attack on people or clearing signs of such attack and said, it is impossible for the Syrian army to wipe out signs of a chemical attack because the targeted area is under militants' control.
He said the UN inspectors should have come to Syria five months ago when a large number of people were killed in militants' chemical attack in Khan al-Asal.
Muallem said, "(US foreign ministry) John Kerry said the Syrian army used chemical weapons, I told him I strongly reject these rumors, and no army in the world uses such weapons on its own people".
He added the government is determined and 'feels obliged' to help the UN find the truth about the alleged chemical attack recently carried out near Damascus.
Referring to possibility of a US strike on Syria, the foreign minister said, a US attack will only serve interests of the al-Qaeda-linked militants and Israel.
He said the country is struggling with war in which militants and extremists from all the Arab countries except Djibouti are fighting.
Muallem added an aggression against Syria is only benefits Israel and US and its allies are serving interests of Israel and al-Nusra Front terrorists.
He further turned to Jordanian government which has been a main base for US military and CIA activities against Syria and said," we have never done any wrong toward Jordan. It is said that they are preparing to take part in chemical war (against Syria). We call on our Jordanian brothers to respect right of neighborhood."
"During the past two years, despite Jordan's hostile behavior, we have never acted against them," he added.