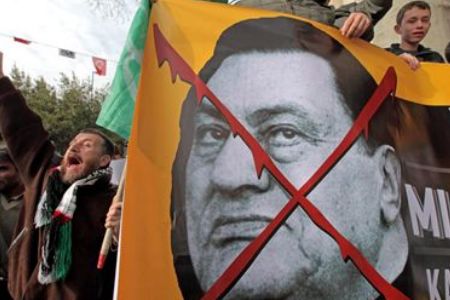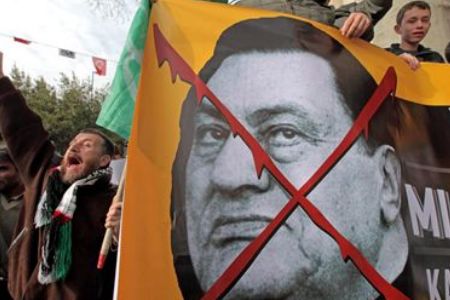 Former Egyptian dictator Hosni Mubarak and his family have been reportedly placed under house arrest by the country's Supreme Council of the Armed Forces.
The council made the announcement through a statement posted on its website on Monday.
The statement refuted reports that Mubarak had sought refuge in Saudi Arabia.
Following a popular revolution in the country, Mubarak handed over power to Egypt's Supreme Council of the Armed Forces, which is headed by Defense Minister Gen. Mohammed Tantawi.
The remarks come after local news reports said that Mubarak had traveled to Saudi Arabia to receive treatment for pancreatic cancer at a hospital in Tabuk.
The Saudi King Abdullah bin Abdul Aziz was the first Arab leader to express a full support for Mubarak and to describe the Egyptian revolutionary forces as a handful of 'infiltrators.'
The developments come as Mubarak and his former petroleum minister Sameh Fahmy are under investigation for selling natural gas to Israel and several Western countries for artificially low prices.
In December, Israel signed 20-year contracts with Egypt worth more than USD 10 billion (EUR 7.4 billion) — much cheaper than global prices — to import Egyptian natural gas.