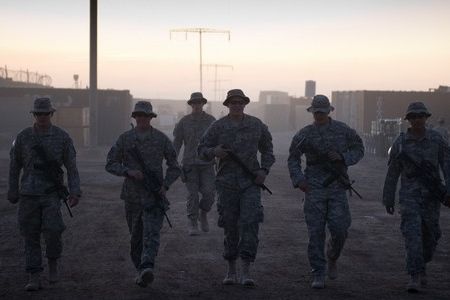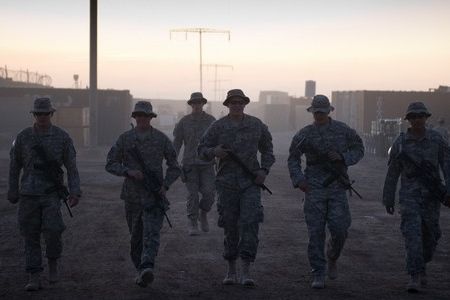 A bomb explosion has killed two US-led foreign soldiers and two Afghan civilians and wounded 20 others in a bazaar outside a NATO base in southeast Afghanistan.
The Mujahideen claimed responsibility for the blast in the Gardez district of Paktia, a province located to the south of Kabul and close to the Pakistani border.
Major S Justin Platt, front man for the NATO-led International Security Assistance Force (ISAF) in Paktia, confirmed several casualties in the incident.
"There were two ISAF soldiers killed and six maimed," Platt said.
However, the US-led military alliance did not reveal the nationalities of the victims.
The blast took place as a group of foreign and Afghan soldiers were shopping, a Press TV correspondent reported on Sunday. At least four Afghan troops were also reported to have been wounded.
"Two Afghan shopkeepers were killed. Eighteen other people were maimed," Rohullah Samoon, a front man for the provincial governor, said by phone.
The Mujahideen claimed that 19 Afghan and foreign soldiers were killed in the attack.
This year has been the deadliest for foreign troops since the war began in late 2001. Some 680 US-led soldiers have died so far in 2010 compared to 521 for all of 2009. Around 2,250 foreign troops have died in Afghanistan since the start of the war.
Earlier on Sunday, ISAF said one of its service members had died in a separate bomb attack in the south of the country but did not give any further details about the deadly incident.
NATO has not ruled out the possibility that friendly-fire might have caused the casualty and is investigating the incident.
The developments come as foreign forces are under criticism for causing civilian casualties in the war-torn country.
Foreign forces are often accused of killing civilians during operations launched against militants in the country.
A United Nations report says over 1,200 Afghan civilians lost their lives in the first half of 2010.