Syria
Multiple blasts, mortar rounds hit Damascus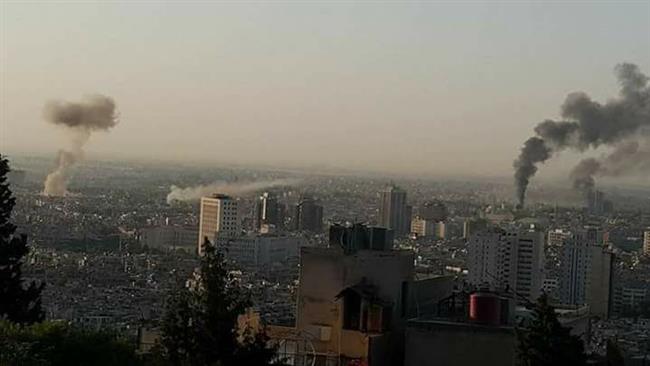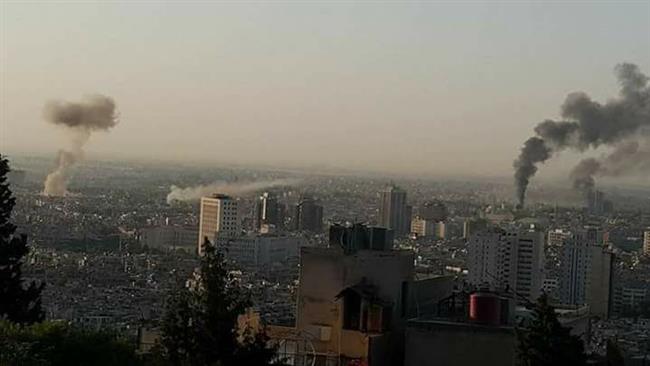 A car bomb and two booby-trap explosions have hit Syria's capital Damascus, killing at least 20 people and injuring a number of others.
Syria's state television reported on Sunday that a car bomb had gone off at Bilal Mosque near Tahrir Square. It said the bomber detonated his payload after being surrounded by security forces.
Security forces also chased and detonated two other explosives-laden vehicles before they reached their targets.
Damascus Governor Bashr al-Sabban said the attackers were heading to the city center where they hoped to cause maximum damage.
Meanwhile, Minister of Local Administration Hussein Makhlouf said the response marked a "major success" in foiling the plot to cause mass casualties.
Two booby-traps were also set off near the city's al-Baitarah Square and Shuhada' School.
A mortar round further landed in the area between the al-Saadat and Bab al-Salam neighborhoods, while several others hit the Bab Touma Borough and Baghdad Square at the capital's al-Qadir Square.
Damascus has been largely immune to rampant violence by foreign-backed terrorist groups, which have been operating in the country since 2011.
In recent days, Syrian troops and allied forces have been fighting to drive terrorists out of Ain Terma and adjacent Jobar, on the city's eastern outskirts.