Africa
Multiple bomb blasts kill 40 people in Nigeria's Gombe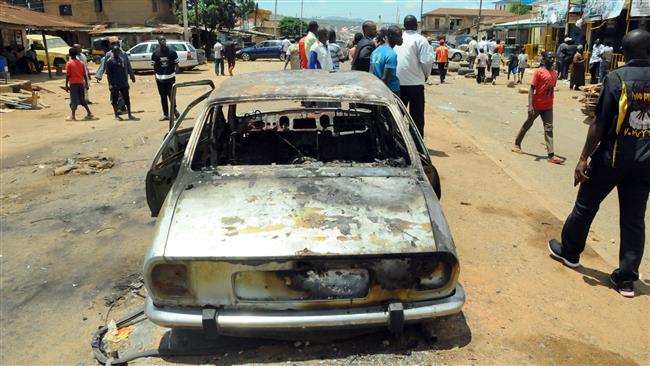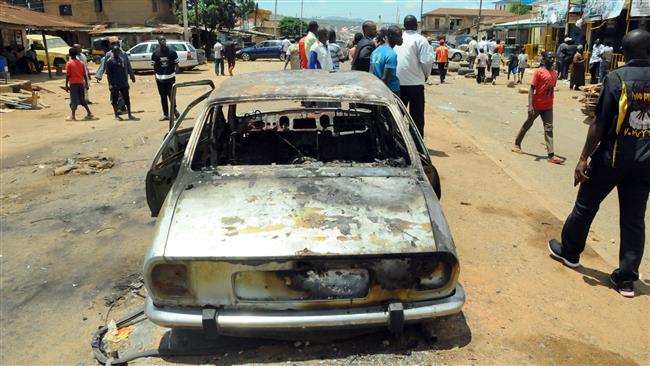 At least 40 people have been feared dead in multiple bomb explosions in northeast Nigeria, local sources say.
The first bomb was detonated on Wednesday at about 7:30 pm (1830 GMT) close to the Dadin Kowa motor park, in the northeastern city of Gombe and the second one went off some 20 minutes later near the first site, AFP reported, citing local authorities and residents as saying.
"So far we have recovered 12 dead bodies from the blast scene… The bodies are badly mutilated and we have several people injured," said one rescue worker at the first site, speaking on condition of anonymity, adding that their main goal was to save more lives.
Fwaje Attajiri, the Gombe state police spokesperson, confirmed the blast, yet did not provide a precise death toll.
The third and forth blasts occurred in and near Dukku bus station, almost an hour after the first two.
"I and others who were around came back and began pulling out bodies. I counted up to 30 dead bodies. I became sick and left," added an unnamed trader, whose shop was near the bus station.
In a similar attack last Thursday, twin explosions killed 50 people at the Gombe's central market.
No group has claimed responsibility for the attacks but they bear the hallmark of Boko Haram Takfiri militants.
Boko Haram, whose name means "Western education is forbidden," has claimed responsibility for a number of deadly shooting attacks and bombings in Nigeria since the beginning of their militancy in 2009, which has so far claimed the lives of at least 15,000 people and made more than 1.5 million displaced.
Back in February, four nations of the Lake Chad Basin — Chad, Cameroon, Niger and Nigeria — launched a campaign, together with a contingent from Benin, to confront the threat from Boko Haram militants in the region.