Afghanistan
Multiple rockets strike Kabul, kill at least one civilian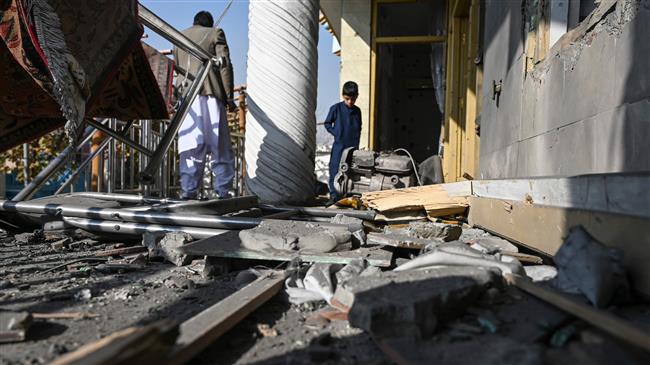 At least one Afghan civilian has been killed after multiple rockets hit the country's capital of Kabul, the second such attack to rock the city in less than a month.
According to Afghanistan's Interior Ministry, some 10 rockets were fired from Lab-e-Jar district in northern Kabul early on Saturday and landed in central and eastern parts of the capital city.
Two of the projectiles struck near the Kabul airport and the other two hit a residential area, with the ministry and media reports saying the attack had left at least one dead and two others wounded.
No group or individual has so far claimed responsibility for the deadly attack, but the Afghan government has implicitly blamed the Taliban militant group for the assault.
The assault on Saturday came less than a month after a similar attack, claimed by the Takfiri Daesh terrorist group, killed at least eight people and wounded 31 others.
One of the 23 rockets in the November 21 attack landed close to the Iranian embassy in Kabul.