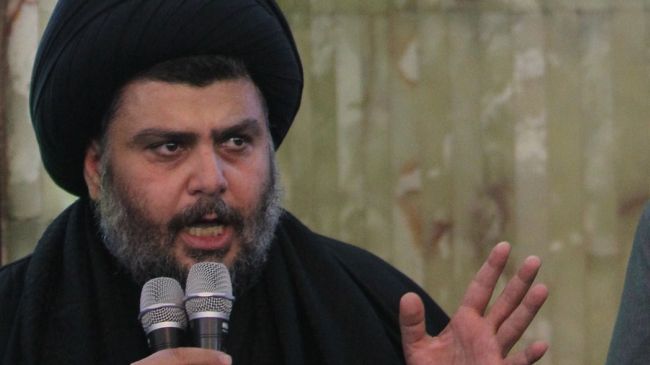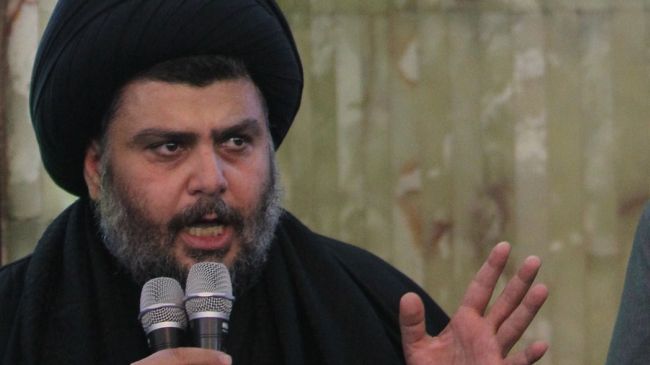 The influential Iraqi Shia cleric Muqtada al-Sadr has called for unity among all people and an end to divisions among religious sects and ethnicities in the Arab country.
Sadr, who heads a powerful bloc in the Iraqi parliament, also attended the Friday Prayers at a Sunni mosque in Baghdad, where Sunni and Shia Muslims prayed together in a gesture of unity.
"We support the demands of the people, but I urge them to safeguard Iraq's unity," he said at Abdul Qadir Gilani Mosque.
Sadr then visited Baghdad's Our Lady of Salvation Church, telling reporters that Iraqi Muslims have learned big lessons of peace and patience from their Christian brothers.
Meanwhile, anti-government protests took place in several Iraqi cities, including Salahuddin, Diyala, Kirkuk, and Nineveh provinces, while demonstrators in the western Anbar province continued to block off a highway linking Iraq to Syria and Jordan for a 12th successive day.
Iraq has been the scene of anti-government demonstrations since December 23 when bodyguards of Finance Minister Rafie al-Issawi were arrested on terrorism-related charges.
The demonstrators allege that the arrests were made on sectarian grounds and demand an end to anti-terrorism laws, but the government says it is up to the parliament to decide on abolishing those laws.
On Wednesday, Iraqi Prime Minister Nouri al-Maliki said Baghdad would use force to end the protests in Anbar, adding that there are foreign agendas behind the protests.
"I warn you against continuing [to block the highway], because this is against the Iraqi constitution. We have been very patient with you," Maliki said.
Also Iraqi Security forces revealed on Wednesday that several regional states, including Qatar, have paid $100 to each participant in this week's protest rallies in al-Anbar in support of Iraqi Finance Minister Rafia al-Issawi, whose bodyguards have been arrested on terrorism charges last month. Al-Nakhil news agency informed Saudi King Abdullah bin Abdul-Aziz and Qatari Emir Sheikh Hamad bin Khalifa al-Thani have provided Hashemi with extensive backup to fuel ethnic clashes in Iraq.
Meantime, Iraq's Al-Nakhil news agency quoted informed sources as saying today that Turkey has also provided Hashemi with a $4mln budget to stir unrests in Iraq's Western province of Anbar.
The sources noted that Saudi Arabia and Qatar have earmarked huge budgets for fueling ethnic strife in Anbar and Nineveh provinces.