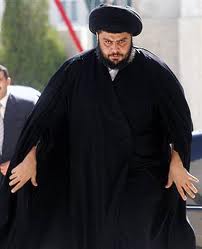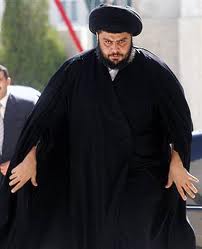 The leader of Sadr Movement in Iraq has asked Bahrain to free all prisoners immediately.
Muqtada Al Sadr said that Bahrain government has not acted according to demands of revolutionaries and protesters.
In a statement, he encouraged Bahrainis to continue their revolution against despotism until ultimate victory comes. Al Alam news network reported that Sadr threatened Bahrain government if the country did not release innocent prisoners, and did not listen to demands of its people he would take different positions in future days.
Sadr described Bahrain revolution as 'oppressed,' and said that "with two years since revolution, foreign troops still occupy Bahrain."
He asserted that Bahrain revolution has been a model for 'Mujahid (fighters) and patient' revolutionaries. Sadr criticized silence on revolution and attributing it to ethnic clashes, and said "this description should be true for regimes, and not for nations."
"Bahrain revolution has not been overhasty, but timely, and according to demands of Bahrain people. We here in Iraq express our support for them and would rally in streets for them," he said.
"It is our duty to support revolution," Sadr asserted, when Iraqi people in several cities, especially in Najaf, Karbala, and Baghdad rallied in support of Bahraini people and demanded that Saudi occupier forces leave Bahrain.
In African countries of Nigeria, Mali, and Cameroon, demonstrations were held in support of Bahrain revolution.
Evidence provided by human rights organizations show that a number of protesters have died under torture by Al Khalifa forces, or have undergone mutilations, and a number of pregnant women have abortions as a result of inhaling poisonous gasses from tear gas canisters during peaceful protests.