Iraq
Middle East
Muqtada Sadr: Anti-ISIL Coalition Seeks Iraq's Disintegration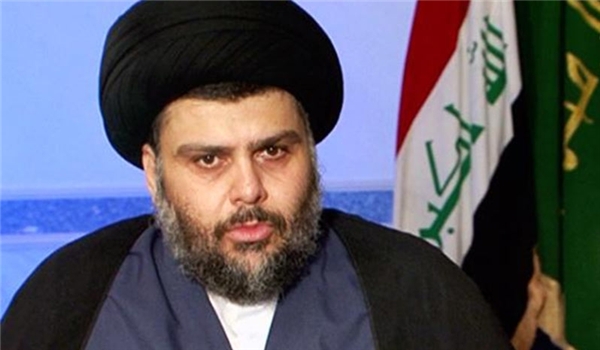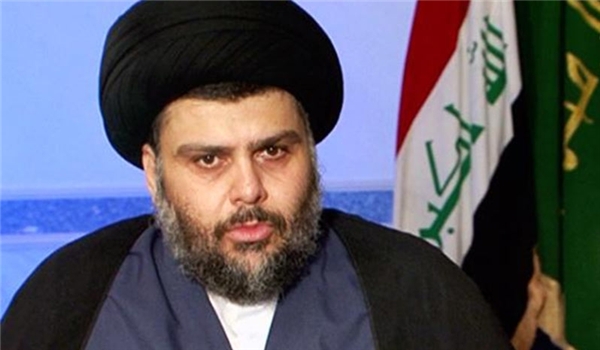 Iraqi cleric Seyed Muqtada al-Sadr said that the US-led coalition against the ISIL is seeking to disintegrate Iraq, and stressed that the United States has nothing but ill wishes for the Iraqi nation.
In a statement released on Saturday, Sadr underscored that the US is attempting to break up and destroy Iraq under the pretext of combating the ISIL terrorists.
Muqtada Sadr further called on the Iraqi government to redouble its efforts to liberate Nineveh province from the control of the ISIL terrorist group.
Elsewhere in his statement, the Iraqi cleric said that the territories freed by the volunteer forces will be handed over to the army in 15 days.
Muqtada Sadr had earlier expressed strong opposition to the US military intervention in the country, calling on US authorities to withdraw their troops form Iraq.
Also, Iraq's Hezbollah Battalions in a statement issued last month strongly rejected any cooperation with the US-led coalition against Islamic State of Iraq and the Levant.
"The coalition being formed against the ISIL which is led by the US is a prelude to a new occupation plot," part of the statement said.
The Hezbollah Battalions urged the Iraqi nation to be vigilant against the scenarios of the West, specially the US, and their mercenaries in the region, implying that the ISIL is working for the US.
"We believe that demanding help from the US means a confiscation (by the US) of the Iraqi nation and people's resistance against terrorism and the pain and agony that they have had to suffer for protecting Iraq's unity," the statement said.
"We believe that the US is responsible for Iraq's problems and challenges and we do not have any hope in the United States," it added.
The Battalions also urged Iraq's religious authorities and elites as well as other layers of the society from different walks of life to take straightforward stances about the current developments and the US meddling in the country before it's too late.
Also in September, the Lebanese resistance movement, Hezbollah, voiced its opposition to Lebanon's participation in the US-led coalition against the ISIL.
"Hezbollah is opposed to Lebanon's presence in the anti-ISIL coalition led by the US and Saudi Arabia and created with the partnership of those countries supporting the Takfiri terrorist groups," the Lebanese newspaper Al-Akhbar quoted a source close to Hezbollah as saying on the condition of anonymity last month.